We're Sure Brandi Isn't Surprised By This: LeAnn Rimes 'Spitfire' Album Debuts With Weak Sales Numbers On Billboard Chart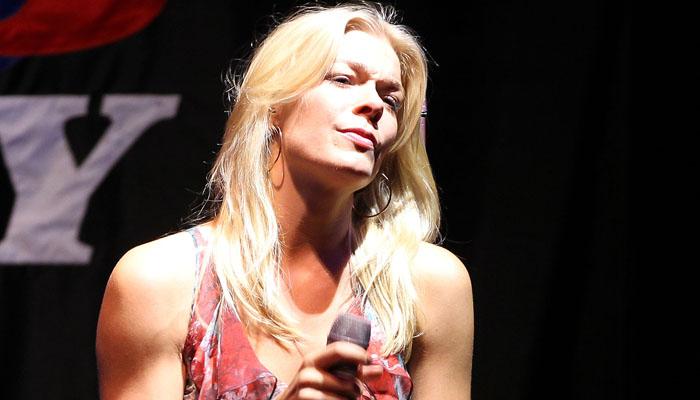 LeAnn Rimes' Spitfire album, which includes songs about her affair with Brandi Glanville's ex, Eddie Cibrian, debuted at #36 on the Billboard 200 chart this week -- her worst showing ever.
As LeAnn has repeatedly sparred publicly with Brandi, she has admitted that many of the lyrics refer to her affair with now-husband Eddie. But controversy is not moving albums for the singing star.
Brandi has ripped the album as "the worst," saying, "No one wants to hear you cry over getting everything you wanted."
Article continues below advertisement
As of Wednesday, LeAnn was # 44 on the overall album sales chart on iTunes, and #4 for country. On Amazon, she hovered at #46 overall for MP3 album sales, and #4 for country.
Compared to her past success, Spitfire is not performing to her high standards.
Her first album, Blue, debuted at #1 on the country chart and #3 overall in 1996. Her next, 1997's You Light Up My Life, spent its first week at #1 on the country chart, the Billboard Top 200 chart, and the Contemporary Christian chart -- the first album ever to do so.
In 1998, Sittin' on Top of the World, came in at #4 on the important Billboard Top 200 chart, and the next year, "LeAnn Rimes" debuted at #8 on that chart. More recently, Family debuted at #4 in 2007, but after her affair with Cibrian, Lady & Gentlemen came in at #32 in 2011 .
So Spitfire's debut at #36 on the top 200 marks her worst debut.
But to be fair to LeAnn, this is her last album with her current label, Curb Records, and music industry insiders know that artists typically get less of a publicity push in that situation.
And while LeAnn certainly tried to get the word out herself -- with appearances on Good Morning America, The Wendy Williams Show, Extra, Access Hollywood, The View and more -- it appears that didn't translate to record sales.
"I have the right to share my happiness and my failures just like everybody else," Leann told Robin Roberts about her controversial album. But it looks like everyone else has the right not to buy it.