LeAnn Rimes Defends Herself: 'I Have The Right To Share My Happiness & My Failures Like Everybody Else'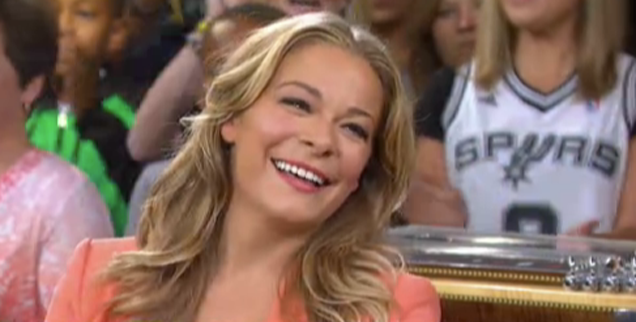 LeAnn Rimes gets major backlash for her constant tweeting and online spats with Brandi Glanville but in a new interview with Robin Roberts she defended herself and said that she has every right to share the detail of her person life.
Appearing for the first time in 20 years on Good Morning America, LeAnn was promoting her new album Spitfire, which she was "therapeutic" to write.
She told Robin it was "extremely hard" to pen the album that Brandi says has horrible lyrics.
Article continues below advertisement
"I went through every emotion you can imagine in the last four and a half years and that's what comes through. It was a roller coaster ride, as you can imagine."
LeAnn, 30, said that the trauma of breaking up her own marriage and Eddie Cibrian's was difficult and she's happy to finally be able to share how she's felt through her music.
"It finally felt like I ripped that tape off my mouth and had something to say. But at no one else's expense but mine. This is just the truth."
LeAnn said her album is "just life. I've approached everything I'm a human being. I have the right to share my happiness and my failures like everybody else."
As for her constant presence on Twitter, LeAnn told Robin "that block button is a great thing."
|
|
=false&addThis.playerSize=392x221&freeWheel.siteSectionId=nws_offsite&closedCaptionActive=false&addThis.playerSize=640x360&closedCaptionsOverPlayer.fontsize=18" width="640" height="360"