Exclusive
Brandi Glanville Rips Talk Show Who Spilled Details Of Their Date: Get Some Manners!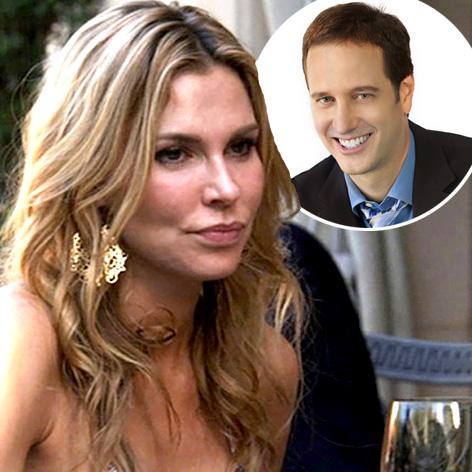 Brandi Glanville is lashing out at talk show host John Kerwin, after he revealed that the duo went on a date in December, and The Real Housewives of Beverly Hills star didn't tell him she had a sexually transmitted disease.
Now Eddie Cibrian's ex-wife has told RadarOnline.com exclusively in a statement that Kerwin needs to get some manners, and stop blabbing about their date.
"It's unfortunate John Kerwin's parents never taught him how to act like a gentleman. Perhaps when he learns how to show respect toward other people he will be more successful, both personally and professionally," Glanville's rep Steve Honig told RadarOnline.com exclusively.
Article continues below advertisement
As RadarOnline.com has been reporting, talk show host, John Kerwin, who went on a date with the Real Housewives of Beverly Hills beauty, told us it was 'whacked' she didn't reveal she had a sexually transmitted disease when the duo were starting to get romantic.
"I kind of thought that was whacked too (that Brandi Glanville didn't reveal she had the Human Papillomavirus)," Kerwin previously told us.
Glanville was turned down for a one night stand with the talk show host after a booze-filled date last December.
"Things proceeded to get crazy out of control very quickly. Brandi began kissing John in a very aggressive manor, and bit his neck, which drew blood! She made it clear that she wanted to have sex with John," a source said.
But according to the source — John quickly put on the brakes!
The award winning late night talk show host found out after his date with Brandi that she has a sexually transmitted disease, which she revealed in her book, Drinking & Tweeting: And Other Brandi Blunders. In the memoir, Brandi alleges she got HPV from ex-hubby, Eddie. "John turned her down because he isn't the type of guy to have a one night stand. He has too much respect for women to do that. Being too drunk to drive home, Brandi banished John to the guest room," the source said.