Exclusive
Paging, LeAnn Rimes? Brandi Glanville Takes Major Dig At Nemesis, Declares Women Should 'Keep Legs Closed To Married Men!'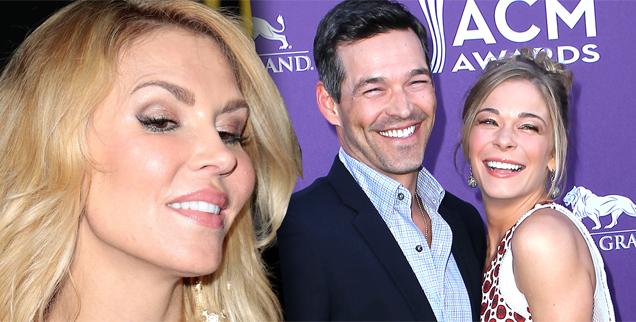 Nearly four-and-a-half years after Eddie Cibrian cheated on Brandi Glanville with his now-wife LeAnn Rimes, the Real Housewives of Beverly Hills star almost got caught in her own dangerous liaison!
Opening up about her dating life, Glanville revealed she recently went on a date with a man, whom she later discovered was married.
"I met the cutest boy. He didn't have a wedding ring on, and we flirted all night… Then, I Googled his a** and found out he's married! I guess, it's better to do your homework before you get in trouble," Glanville revealed during a recent episode of Brandi Glanville Unfiltered.
Article continues below advertisement
Despite their obvious chemistry, there was no second date.
"If your husband cheats on you, you're not going to want to date a married man," she said.
Reflecting on the damage and betrayal she suffered from her ex-husband's cheating scandal, the outspoken mother-of-two offered up a candid piece of advice to her female listeners: "All you women out there need to close your legs to married men! We are our own worst enemies, ladies. Let's keep this together and not allow this cheating sh-t to happen."
As fans recall, 41-year-old Glanville discovered — with the rest of the world — that Cibrian, 40, was having an affair with Rimes when photos of the two canoodling appeared on the cover of a magazine.
Despite the heartbreak, the reality star said that she's single and into dating all types of guys.
"There are gross guys I have sex with on occasion… But all the guys that hit on me are young or really, really old. There is no middle ground," she candidly revealed.
Joking that she's "competing with her former self," the Beverly Hills housewife added: "It's so hard getting older in this town. I'm not 20 anymore."