Brandi Glanville Says She Was 'Ghetto Rich' -- Her Job As Eddie Cibrian's Wife Was To Dish Up Dinner & Look 'Great On His Arm'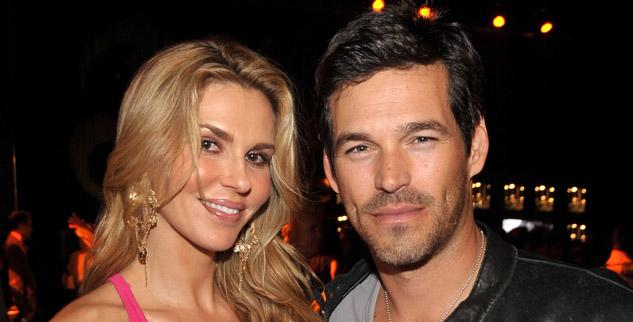 Being an actual housewife isn't a prerequisite on the Real Housewives of Beverly Hills, and there's no better example than one of the show's most controversial castmates, Brandi Glanville.
Unfiltered and often admittedly inebriated, Glanville fast became a Bravo favorite and in a new interview the single mother of two opens up about her years as a housewife, before the glitz and glam of the television cameras, stating she and ex-husband Eddie Cibrian were "ghetto rich" and her only job as his wife was to cook dinner and look "great on his arm."
Article continues below advertisement
What Glanville took from her failed marriage to Cibrian? The financial security she felt with him was a mirage.
"We lived in Los Angeles, surrounded by some of the wealthiest people in the world, but Eddie and I were never truly rich," she told The Times in London during an interview.
"We were ghetto rich. We had the nice cars, the nice house and the nice jewels, but we probably had a second and a third mortgage. We were living pay cheque to pay cheque, with no savings."
But that was of no concern to Glanville at the time, because she was just a trophy wife.
"That wasn't my job in the relationship," she said.
"I had a hot dinner served on time every night and I looked great on his arm. That was my role."
Of course Glanville soon discovered — with the rest of the world — that Cibrian was having an affair with country star LeAnn Rimes when photos of the two canoodling appeared on the cover of a magazine.
Article continues below advertisement
In an effort to support her family and pay her bills after Cibrian cancelled her credit cards, Glanville says she turned to reality TV.
"Am I getting notoriety for being an a**hole on TV? Yes," she says.
"But guess what? I've saved X amount of dollars in the bank and will be fine without a man taking care of me."
The Times says her net worth is estimated at $4.7 million, although other reports put it closer to $1 million. Even so, Glanville says she's now a lot more conservative financially.
"I don't live beyond my means," she said. "I go to the 99 Cent Store… I'm not trying to keep up with the Kardashians."
Glanville didn't come from money — and describes her Sacramento, Calif. childhood as "relatively typical" with a father who was the local pot dealer and "my hippy mother regularly failed to wear undergarments."
As for Glanville's sometimes questionable behavior on the show, she shrugs it off noting it doesn't affect anyone else.
"Do I mess up? Yes. Does it usually affect anyone other than myself? No," she says.