'It Was Heart-Wrenching': The Little Couple's Dr. Jen Arnold & Bill Klein Open Up About New Daughter, Cancer Battle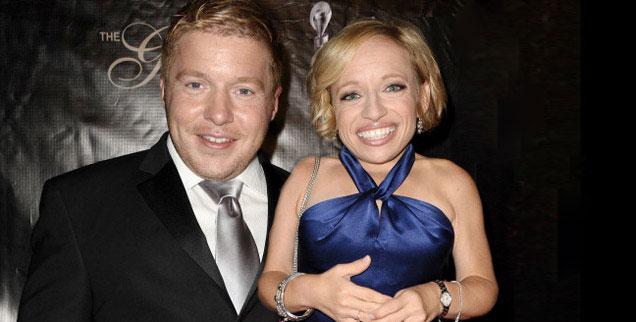 Dr. Jennifer Arnold and Bill Klein, the popular stars of TLC's The Little Couple fame, go on the record about their new daughter Zoey, and Jen's battle with cancer, as the show's sixth season is ready to launch shortly.
"We're figuring out who we are as parents," the resilient Arnold tells this week's People.
The proud mom said that Zoey, the 2-year-old orphan the doctor and her husband, both 39, adopted from India last fall, "is a very strong personality," and on the whole, "a happy girl."
Article continues below advertisement
This season's show will depict some of the difficulties the tot had to adjusting to life out of the orphanage, with a new set of faces to look at.
"She didn't want anything to do with me, and she wouldn't eat unless someone else was around," Klein said, adding that the situation "was heart-wrenching," as they had to help the baby cope with the idea of the unfamiliar couple being her caretakers.
Things have thawed out over time, and the child now addresses Klein and Arnold as "Baba" and "Mama," respectively.
Their 3-year-old son Will, who they adopted from China, has been getting along famously with the new addition to the family, the proud mom said.
"Zoey loves riding on cars and Will loves pushing her around," Arnold told the magazine. "It is the cutest thing ever."
The new season of the show will chronicle the family's trip to India to adopt Zoey, as well as the health crisis Arnold faced while over there. (Bleeding severely, Arnold returned to the states, where she was diagnosed with cancer, which has subsequently gone into remission.)
The inspirationally upbeat Arnold credited her two tots for helping her battle throughout the toughest of times, at one point, she said she didn't even have the strength to get out of bed.
"Enjoying watching my children play was a huge, uplifting part of my treatment … with kids running around, you don't have much time to feel sorry for yourself," she explained.
Watch the video on RadarOnline.com
The Little Couple returns to TLC Tuesday, March 4 at 10/9c.