Groomzilla On The Loose! Kanye West 'Out Of Control' Planning Over-The-Top 'Concept' Wedding To Kim Kardashian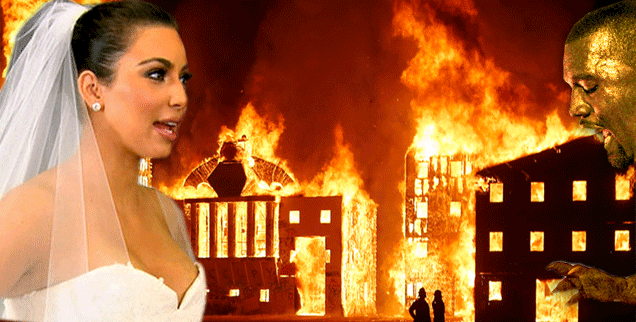 If you thought Kanye West's proposal to Kim Kardashian was ridiculous, just wait until the wedding. Days after fans watched him pop the question in a baseball stadium in front of a full symphony orchestra, RadarOnline.com has learned that the rapper is applying the same over-the-top attitude to planning the couple's nuptials this summer. And according to a new report, his demands are starting to get "out of control."
Article continues below advertisement
"It's just insane," a friend told Britain's Heat magazine. "Kanye has basically billed it as … breaking the boundaries of what to expect when it comes to a wedding."
"This will be the event of the year," the friend continues. "Think fashion runway, stage show performance. Think avant garde. Think nothing like you've ever seen."
Says the source, "Kanye's saying 'This is a concept event based on a wedding.'"