Kim Kardashian & Kanye West's Wedding Will 'Be Big,' Says Kris Jenner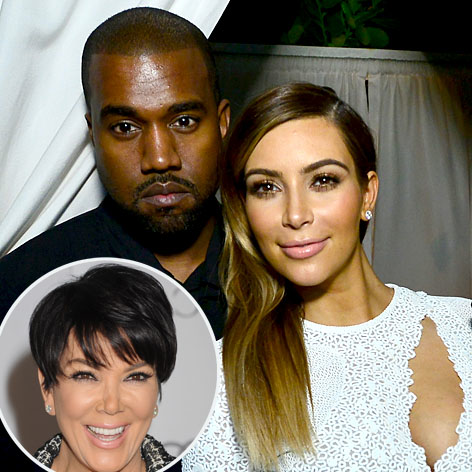 Don't except a small intimate ceremony when Kim Kardashian and Kanye West wed in 2014.
"I don't think it will be two people in a chapel, if you know what I mean," Kris Jenner told People .
"We have a pretty big family."
The momager doesn't yet know if the bride and groom will let her get involved in the planning.
"I don't know if they'll let me jump in," she said.
"That's two very creative minds getting together and they definitely have their own ideas."
Article continues below advertisement
Jenner is a huge fan of West, though, calling him "delicious."