'Vanity Fair' Editor Compares Gwyneth Paltrow To North Korea Dictator Kim Jong-un In Explaining 'Takedown Piece' Furor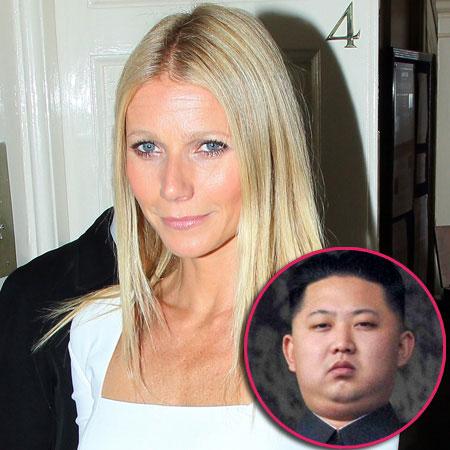 Article continues below advertisement
Carter said the story idea came up with no specific agenda, simply looking to encapsulate public's "passionate opinions" regarding the second-generation actress.
After the story was assigned to editor Vanessa Grigoriadis, who began putting out feelers, Carter said that Paltrow instructed her entertainment industry contacts -- a long and impressive list -- "not speak to Vanity Fair about her, or about anything else ever again.
"Ever. Never," Carter wrote, adding that "Kim Jong-un couldn't have issued a more blanket demand."
Grigoriadis' draft turned in to Carter around August was not a lurid tell-all, but rather "a reasoned, reported essay on the hate/love-fest that encircles Gwyneth Paltrow.
"I thought it perfectly explained the whole phenomenon," the editor said. "But it was such a far cry from the almost mythical story that people were by now expecting - the 'epic takedown,' filled with 'bombshell' revelations -- that it was bound to be a disappointment. What to do? I decided to sit on it for a time."
Article continues below advertisement
Two months later -- as word trickled out about the discord between the actress and publication -- Carter and Paltrow spoke for 20 minutes about the article, reaching some accord by the end of it.
"At one point, she asked my advice as to what to do to get the 'haters' on her side," Carter wrote. "I suggested putting on 15 pounds. I joked that it works for me. She replied I had put on much more than that. Which I thought was fair and funny."
"That it has generated more mail and attention than many of the biggest stories we've ever published only makes the situation more complicated."