Betrayed! Amanda Knox Ex-Love Turns On Her, Says Her Decision To Not Appear In Courtroom Negatively Influenced Jury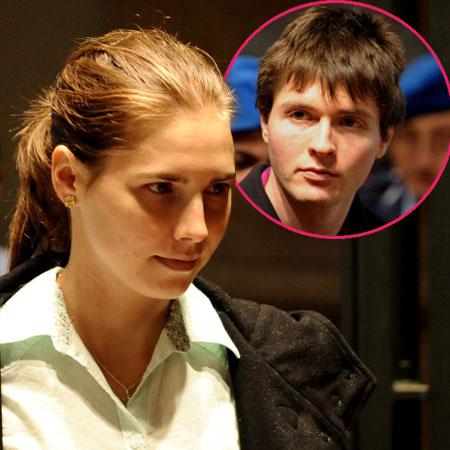 Article continues below advertisement
"Basically I didn't expect it," Sollicito told NBC News. "To me, all of this makes no sense. We proved and we showed in many ways I have nothing to do with this murder."
While he was in the courtroom for some of the proceedings, Sollecito turned on his former lover, saying Knox's decision to remain in the United States may have influenced the verdict.
"I don't know. It's -- it can be possible, actually it can be. But it was her decision, and actually another person, so I made my decision by myself. I mean, I decided it completely by myself, as she did, she did the same."
At one time very close, Sollicito said that he hasn't spoken to Knox since the guilty verdict was handed down.
"Psychologically it's not my priority. You can understand that this is something that's about me now, more than, and about my family, my people who support me. So any kind of support between me and her in this moment there's no, lift up."
He also said his relationship with Knox has deteriorated over the years.
Article continues below advertisement
Both Knox and Sollicito can appeal the verdict to the Italian Supreme Court.