Amanda Knox Is An 'Ice Maiden' Who Doesn't Care About Meredith Kercher, Says Her Former Prison Guard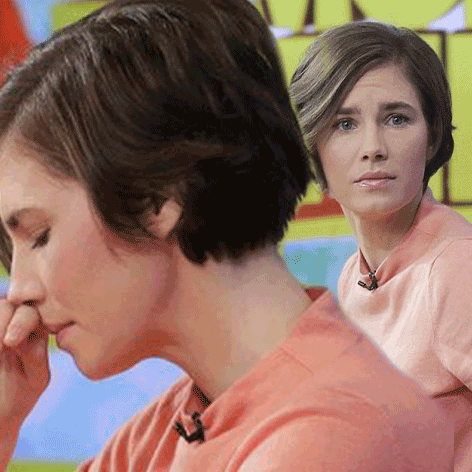 Amanda Knox made headlines around the world with her emotion-packed interview on Good Morning America Friday, where she tearfully maintained her innocence and expressed sympathy for the family of the former roommate she's been twice convicted of killing.
But a guard from her years in an Italian jail is insisting that's not the real Knox.
"She's painting herself as a warm, loving human being, but the Amanda I knew was so composed, I never saw her suffering and other prisoners and staff called her the 'ice maiden'," Angela Antonietto told the UK's Daily Mirror.
Article continues below advertisement
"She never, ever talked of Meredith or expressed emotion about her death. Whenever Meredith's face came on TV she didn't want to know and didn't respond. She was impenetrable. Underneath the veneers she remains the same controlled woman I knew well in Capanne prison. She was so composed, I never saw her suffering," Antonietti insisted.
As RadarOnline.com reported, Knox and her then-boyfriend, Raffaele Sollecito, were charged with murdering her former housemate Meredith Kercher while the two women were exchange students in Italy in 2006.
MORE ON:
Raffaele Sollecito
Convicted, the pair began serving their lengthy prison sentences, only to have them overturned in 2011. But Italian law allowed the courts to take a second crack at the case last year, and retry them. Knox, who had returned to her home in Seattle did not go back to Italy for the trial, and was stunned when the verdict came in on Thursday. She and Sollecito were found guilty again.
They are now appealing that decision to the Italian supreme court.
"She was unlike any other prisoner. I've never seen another girl like her, especially so young. She's magnetic and manipulative," maintained her former guard. "She had no emotions for people, only books. She never talked to other prisoners, she was only concerned about her world."