Exclusive
Could He Have Been Saved? Woman Raffaele Sollecito Begged To Marry Him For Green Card Speaks Out As He's Sentenced To 26 Years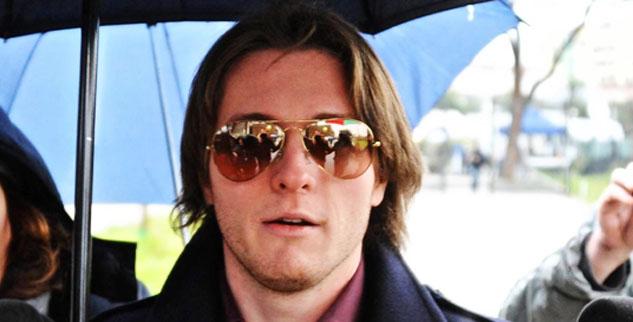 Last year, a desperate Raffaele Sollecito proposed marriage to American woman Kelsey Kay in the hopes that he would get a green card and avoid facing justice in his impending retrial. She refused, and he returned to Italy, where he was sentenced today to 25 years in prison for the murder of Meredith Kercher. Now, the woman who could have saved him is speaking out exclusively to RadarOnline.com.
"There are three families right now who are enduring and have endured suffering, confusion, and pain beyond anything imaginable to me," Kay tells RadarOnline.com. "The Sollecitos, the Knox's and above all the Kerchers have all been devastated and subjected to a seven-year process that is likely not over."
MORE ON:
Celebrity Justice
Article continues below advertisement
Raffaele Sollecito Offered Marriage To Woman To Avoid More Jail Time
"I think the important thing is that everyone's thoughts and prayers be with all the families despite their opinions on guilt or innocence …" she continues. "I have endured the least suffering in all of this."
"May Meredith rest in peace," Kay says, "and may all the families also someday find it too."
Kay was not the only woman frightened Sollecito begged to marry him in the hopes that he could potentially flee justice. As RadarOnline.com has reported, he also proposed to his ex-lover and co-accused, Amanda Knox, but she refused since she is currently in relationship in Seattle. Now that she has been sentenced to 28 years and 6 months in prison, she has said she intends to stay in the United States, where she will likely not face extradition.