Exclusive
Resigned To His Fate: Raffaele Sollecito Abandons Green Card Hopes For New Italian Girlfriend As Yet Another Victim Of His Marriage Scam Emerges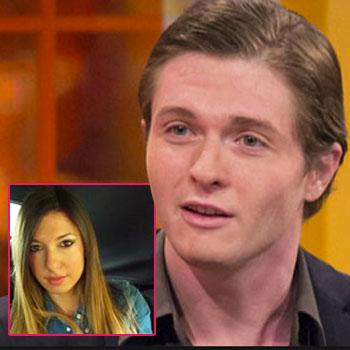 Article continues below advertisement
As RadarOnline.com reported, Sollecito attempted to woo Idaho woman Kelsey Kay over the Internet and then in person in the hopes that she would marry him, granting him citizenship in the U.S. and a potential way out of facing justice should he be found guilty in the retrial. He also proposed the same scheme to his former lover Knox, but was rebuffed, and to an Australian woman who was recently identified as yet another of his online pen pals.
MORE ON:
Raffaele Sollecito
But Sollecito has given up on all of that for Menegaldo -- even though it means potential jail time.
According to Italian media, the couple met just weeks ago at the University of Verona and "are now inseparable" dividing their time between Raffaele's apartment and the house where Greta lives with her father and sister. In fact, one paper claims, they recently made an under-the-RadarOnline.com getaway to South America for a romantic vacation.
Sollecito reportedly plans to keep the relationship a secret until the verdict comes in on January 30, but in the meantime, he's hinting at his new status on Facebook, where he recently wrote, "Tonight I eat dreams so that they may come true when I wake up with the person to whom I gave my heart."
Meanwhile, the American woman he tried to marry for a green card, Kelsey Kay, says she's still angry he never apologized for playing with her emotions. "I have received no apology from him for leading me on, and no apology for my feelings in all of this," she told RadarOnline.com. "While he is undoubtedly innocent in my mind concerning the murder of Meredith Kercher, he is not innocent in toying with my heart and emotions."