Exclusive
Unrepentant! Amanda Knox's Ex, Raffaele Sollecito, Never Apologized To Green Card Girlfriend For Ensnaring Her In Marriage Contract Scam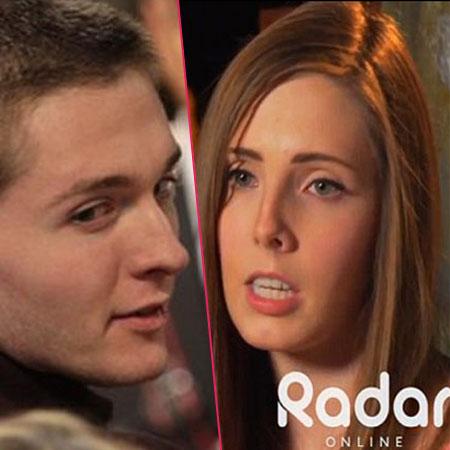 Talk about a bad breakup. Raffaele Sollecito's budding romance with Idaho woman Kelsey Kay came to an abrupt end when he presented her with a marriage contract asking her to wed him for a green card, so he could avoid his retrial for the murder of Meredith Kercher with ex-lover Amanda Knox.
Now that his scheme has been uncovered, Kay tells RadarOnline.com that Sollecito still hasn't apologized for trying to use her to flee justice.
Article continues below advertisement
"I have received no apology from him for leading me on, and no apology for my feelings in all of this," she said. "While he is undoubtedly innocent in my mind concerning the murder of Meredith Kercher, he is not innocent in toying with my heart and emotions."
She continued, "I gave him every opportunity to explain himself to me and he has shown me no remorse or kindness."
Even worse, Sollecito downplayed their love to Radar, saying in a statement that "there's nothing that went to real with Kelsey, even if my interest for her was strong and I attempted to date and get to know her."
Kay insists, "In response to Raffaele's comment, I'm offended at the way he has minimized the situation. Even if his feelings were not as genuine as he lead me to believe, the proof is in the (now public) text messages."
Sollecito's lack of apology has been especially surprising to Kay, Radar has learned, because shortly after she refused to marry him, he desperately plead to her friend Shelly Green to help him win Kay back.
Article continues below advertisement
"I'm just begging her to know me better and then I'll try to come back," Sollecito wrote to Green in a series of desperate Facebook messages back in July after he visited Kay her hometown of Coeur D'Alene, Idaho. "Is there any possibility to convince her to see me even if it's the last time?"
READ RAFFAELE SOLLECITO'S DESPERATE MESSAGES TO KAY'S FRIEND
Now, nearly six months later, Sollecito has chosen to downplay his relationship with Kay, but she still hopes that he will be proven innocent.
"I wish him well in the retrial, and hope he will reconsider his statements minimizing our endeavor and his actions," she says.