Excellence Of Exercise! WWE Diva Natalya Featured In FLEX Magazine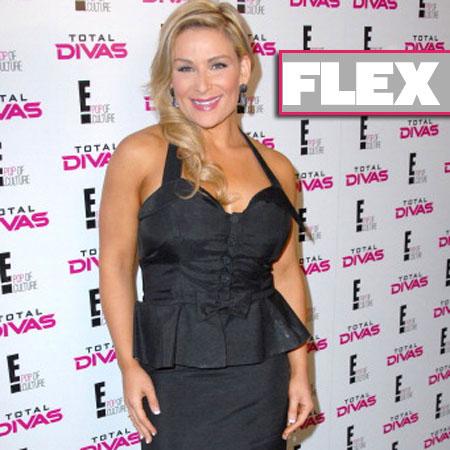 Hart dynasty heiress and WWE Diva Natalya is undeniably a tough girl, but with her new reality role on E!'s Total Divas, we've come to know that what really makes her so fascinating is her powerhouse skills in the ring, proving she's not just another pretty face.
As one of the most popular -- if not the most popular -- WWE superstars of the reality TV show Total Divas, Natalya Neidhart is set to be featured in the February edition of FLEX magazine.
Article continues below advertisement
"For me, I'm never going to be a Barbie doll and I don't want to be," Natalya, the granddaughter of wrestling legend Stu Hart tells FLEX. "Everything I have, I have earned it thru hard work.
Let's Get Physical! 25 Hollywood Trainers Reveal Their Fitness Tips
"I go in the ring with confidence because I know that I can go in to kick a**, take names, and not have to apologize for it."
With a powerhouse combination of brains, beauty, and undeniable skill, this diva, the daughter of 80's WWE stalwart Jim "The Anvil" Neidhart, not only hails from a long line of WWE superstars, but also holds her own in the ring.
"Being in the WWE is part of my blood," she says. "It's very important to me. It's very much a part of who I am. I believe that what makes each individual girl beautiful is being comfortable in her own skin."
For the complete interview, pick up the February edition of FLEX Magazine. Don't miss a brand new episode of "Total Divas" this Sunday on E! at 10/9 CT.