Let's Get Physical! 25 Hollywood Trainers Reveal Their Fitness Tips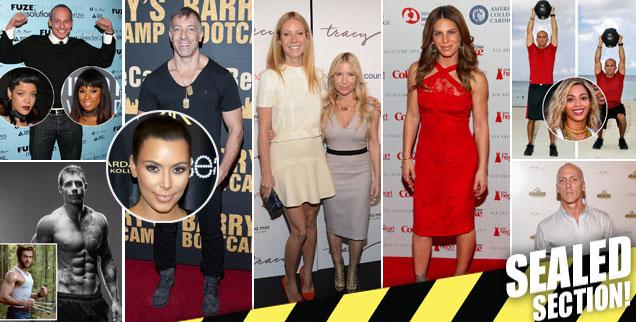 Celebrities pay thousands to get personal trainers to whip them into shape. But we've pulled together some of the best tips from Hollywood's fitness gurus…for free!
Article continues below advertisement
Gwyneth Paltrow and Tracy Anderson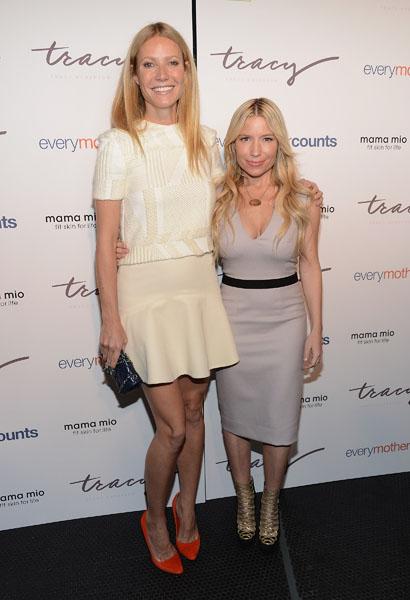 1. Tracy Anderson
Madonna made her a household name. Now Tracy Anderson's biggest champion is Gwyneth Paltrow. Anderson, 38, believes in starting where you're at, saying: "If all you can do is 15 minutes a day, then you start there and work up from that."
Gunnar Peterson/Angelina Jolie/Kim Kardashian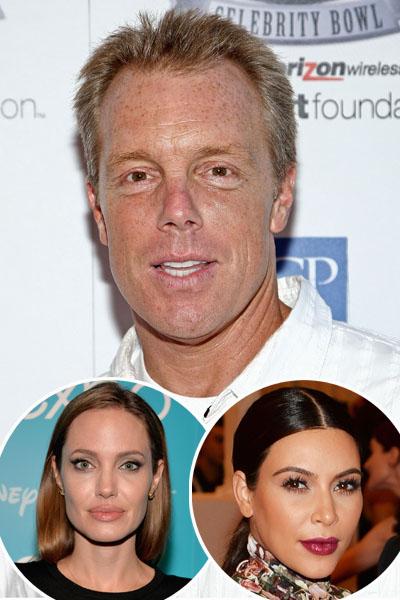 2. Gunnar Peterson
Kim Kardashian, Angelina Jolie, Bruce Willis and Jennifer Lopez are among this personal trainer's celebrity clients. Gunnar Peterson recently told the New York Daily News how readers should squeeze in workout sessions. He said: "Treat it like an appointment…don't be late and don't miss it."
Article continues below advertisement
Ramona Braganza/Halle Berry/Jessica Alba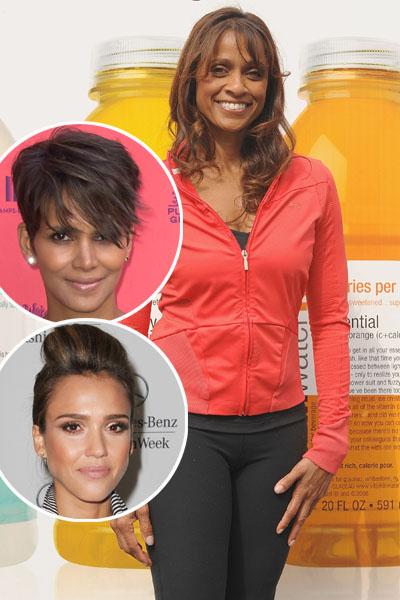 3. Ramona Braganza
Ramona Braganza – who has worked with Halle Berry and Jessica Alba – knows how to improvise. When on the road with her celebrity clients the trainer admits she sometimes has to be creative. When Alba was shooting a film in Borneo, she says: "For cardio, I had Jess run around the resort pool."
Article continues below advertisement
James Duigan/Elle Macpherson/Rosie Huntington-Whiteley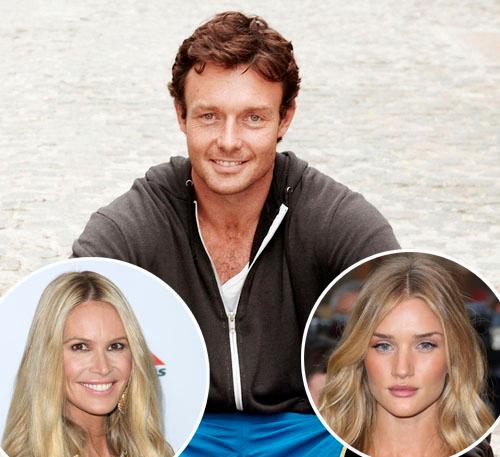 4. James Duigan
Elle Macpherson, Rosie Huntington-Whiteley and Hugh Grant are just three celebs that work with this London-based trainer. Fitness guru James Duigan has a bag of tricks. One of his tips is to eat little and often, saying: "If you go for more than five hours without eating the body starts to think it's being starved…"
Article continues below advertisement
Valerie Waters/Jennifer Garner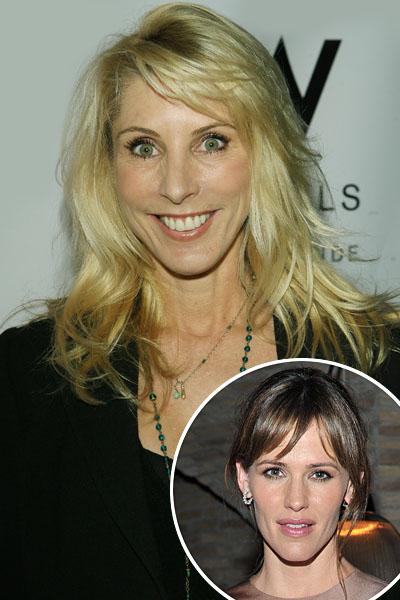 5. Valerie Waters
Valerie Waters claims to have coined the term "red carpet ready." Mom-of-three Jennifer Garner is one of her celebrity clients. Waters told FabFitFun.com that setting goals is key, saying: "If you set a deadline and commit you'll be amazed by the results."
Article continues below advertisement
Harley Pasternak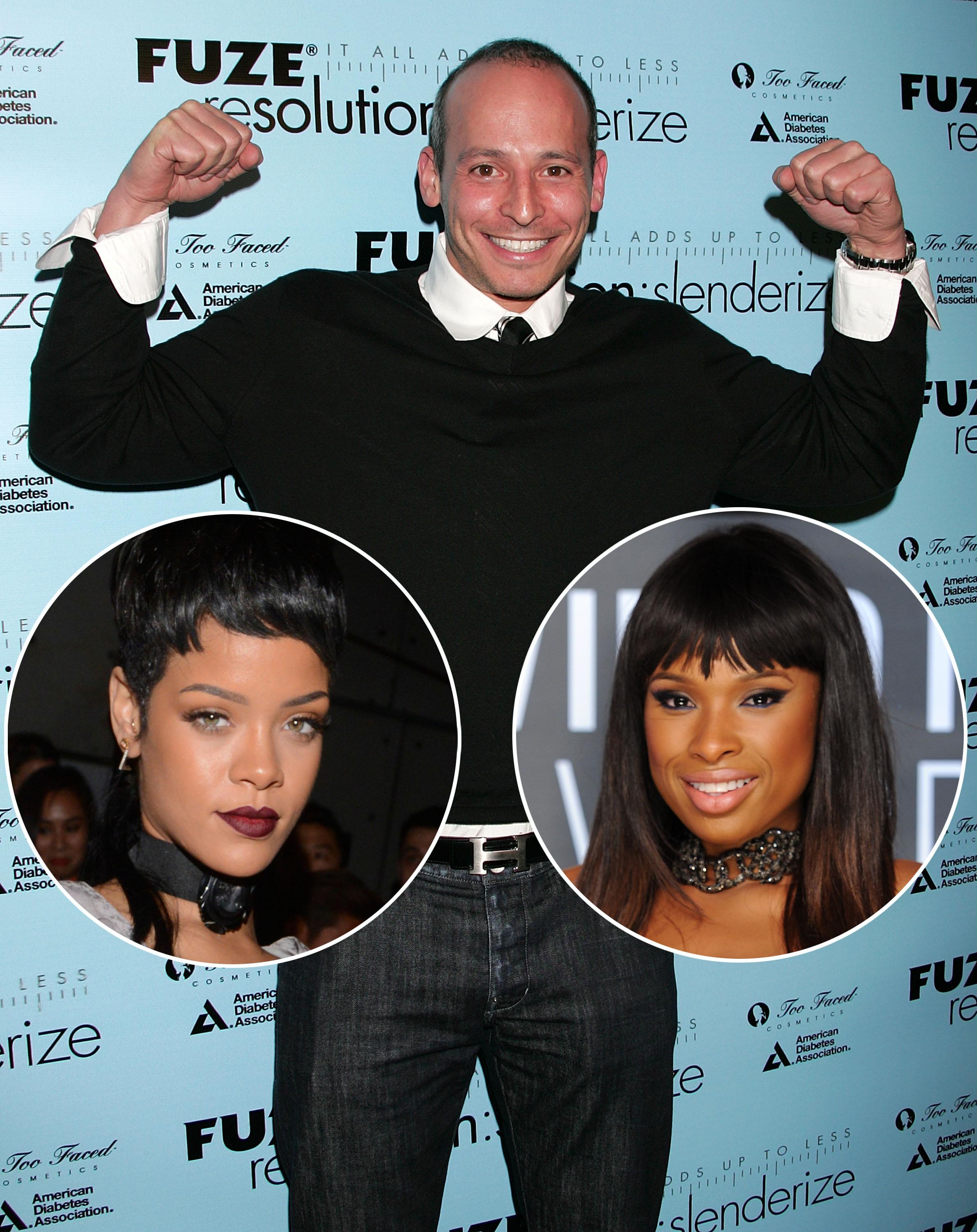 6. Harley Pasternak
Pick a celebrity and Harley Pasternak has worked with them – from Halle Berry and Jennifer Hudson, to Rihanna and Busy Phillips. The creator of the 5-Factor system urges his clients to diet, work up a sweat AND resistance train. He told People: "For every three pounds of muscle you build, you'll burn…120 more calories a day."
Article continues below advertisement
Michael George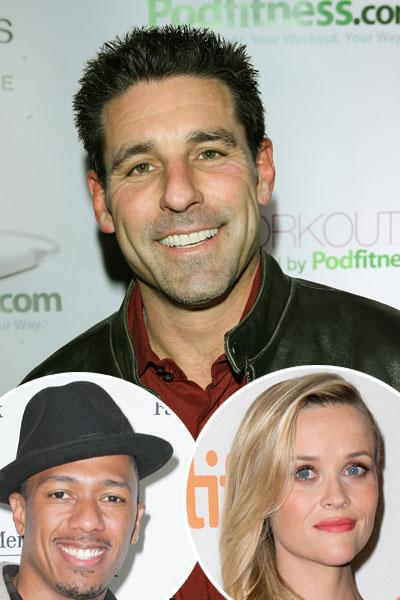 7. Michael George
Nick Cannon and Reese Witherspoon have both entrusted LA-based trainer Michael George with perfecting their bodies. For tight upper arms he recommends taking your workout to the pool. George says: "Swimming is one of the best ways to tone your upper body."
Article continues below advertisement
Justin Gelband/Kate Upton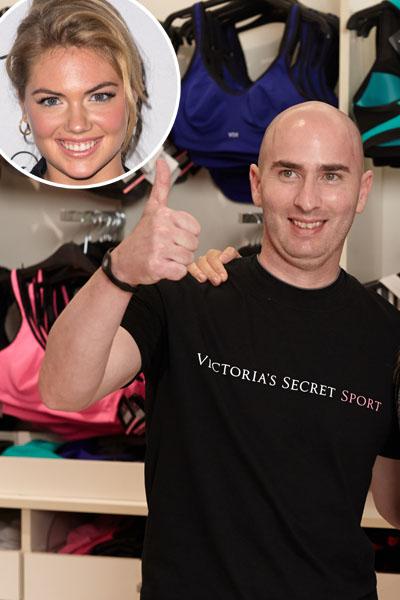 8. Justin Gelband
God blessed her with curves, but Justin Gelband is the man who helped Kate Upton perfect them. The personal trainer urges people to think quality, not quantity when working out. He told Harper's Bazaar: "Cut out the hour-plus cardio…and focus on 30 minutes of intervals every day."
Article continues below advertisement
Bobby Strom/Scarlett Johansson/Blake Lively and Ryan Reynolds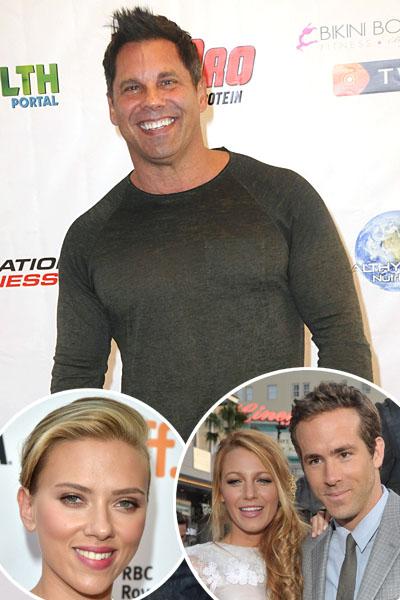 9. Bobby Strom
Bobby Strom has worked with Ryan Reynolds, his ex-wife Scarlett Johansson and his current wife Blake Lively. To get Johansson primed for The Avengers cat suit he put her through the wringer. He says: "I would wrap a band around her and pull her backwards as she tried to sprint."
Article continues below advertisement
Peter Park
10. Peter Park
Peter Park's famous clients include Matthew McConaughey, Rob Lowe and shamed cyclist Lance Armstrong. He is a big fan of strengthening your "posterior chain" – the series of muscles that support your spine including your glutes, hamstrings and core. Park says: "I call it foundation training."
Article continues below advertisement
Natasha Kufa/Matthew McConaughey/Josh Duhamel/Fergie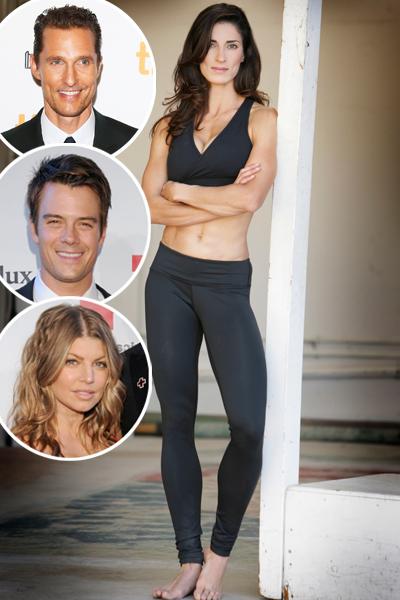 11. Natasha Kufa
Matthew McConaughey has also worked with Natasha Kufa who names Fergie and Josh Duhamel among her clients. To get a pair of pins like the Black Eyed Peas singer, Kufa recommends resistance band leg lifts and kettlebell walking lunges.
Article continues below advertisement
Bob Greene/Oprah Winfrey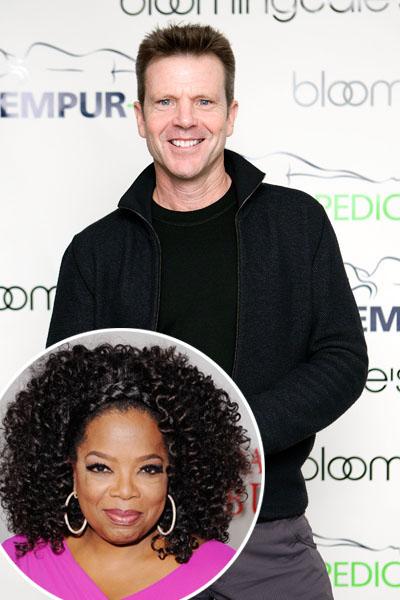 12. Bob Greene
With Bob Greene's help Oprah Winfrey once transformed herself from obese to a super fit marathon runner. To ditch the pounds Greene recommends lifting "heavier weights" to "build bone mass."
Article continues below advertisement
Jillian Michaels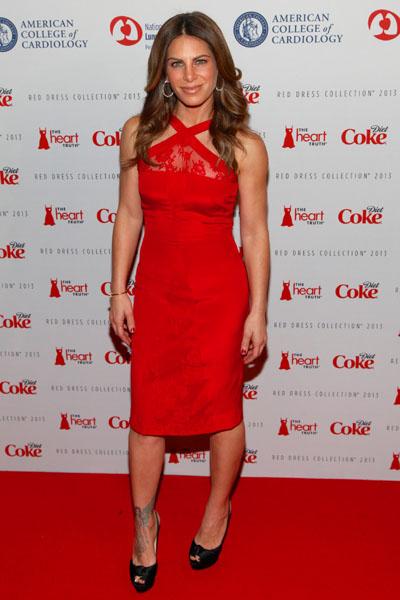 13. Jillian Michaels
The Biggest Loser turned Jillian Michaels into a celebrity. When she wants to speed up her weight loss the TV star reaches for her sneakers. Admitting that she hates running, she says: "It makes you skinny…it works."
Article continues below advertisement
Chris Powell
14. Chris Powell
Another personal trainer who became famous through his work on TV is Extreme Weight Loss presenter Chris Powell. The self-proclaimed "transformation specialist" urges people to "choose a promise" if they want to get fit. He says: "Start your journey by setting one goal aka a promise for yourself to keep."
Article continues below advertisement
Jeanette Jenkins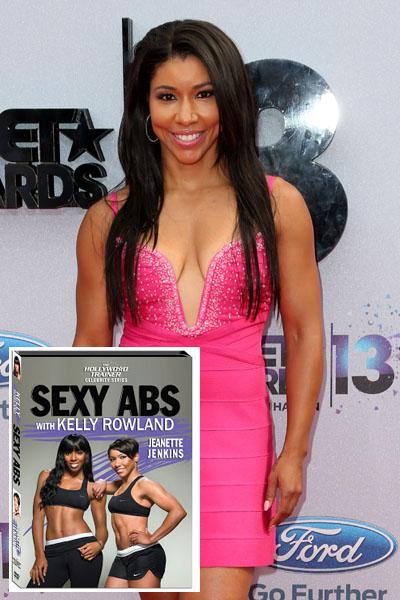 15. Jeanette Jenkins
Her A-list clients include Pink, Alicia Keys and Queen Latifah and in 2012 Jeanette Jenkins released the DVD, Sexy Abs with Kelly Rowland. Dubbing herself The Hollywood Trainer, her top tip is to embrace working out. She says: "Love it for what it does for your body, for your health…"
Article continues below advertisement
Tony Martinez/Britney Spears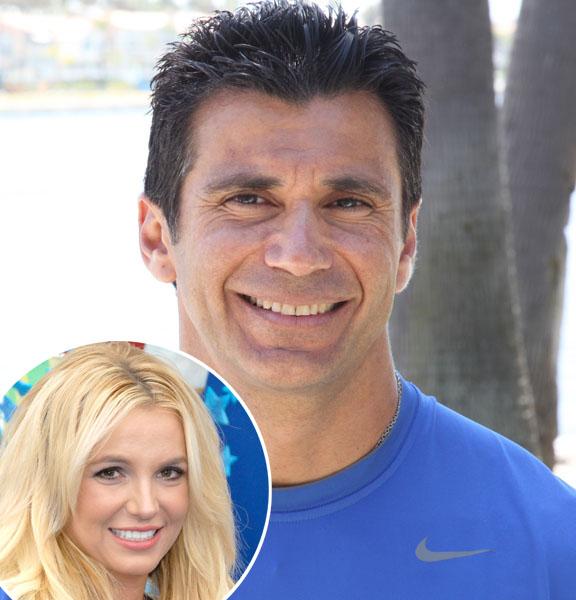 16. Tony Martinez
Want to know how Britney Spears got her smoking hot body? The answer is her personal trainer Tony Martinez. His hour-long workouts with the Toxic singer include the "Four B's" – basketball jump shots, backwards interval walking, balancing on one leg and, for those abs, bicycle floor mat exercises.
Article continues below advertisement
David Kingsbury/Hugh Jackman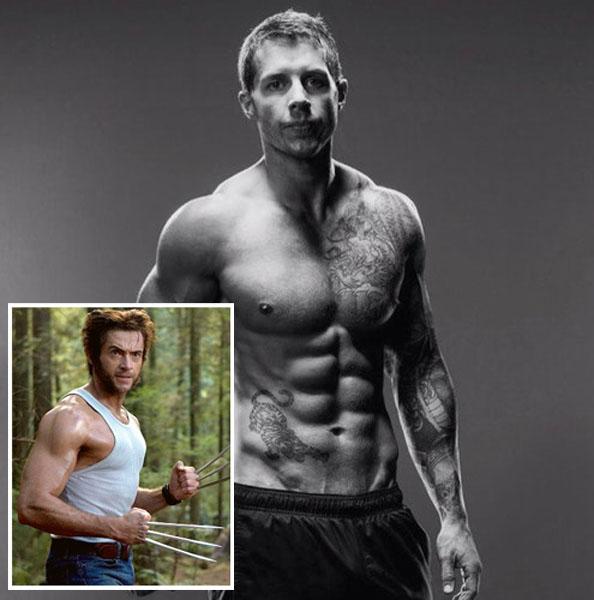 17. David Kingsbury
Wolverine star Hugh Jackman has a body that makes women salivate and men green with envy. David Kingsbury devised the actor's punishing plan that includes a four-week weight lifting schedule. Think barbell bench presses, back squats, pull-ups and deadlifts.
Article continues below advertisement
Tee Sorge/Christina Aguilera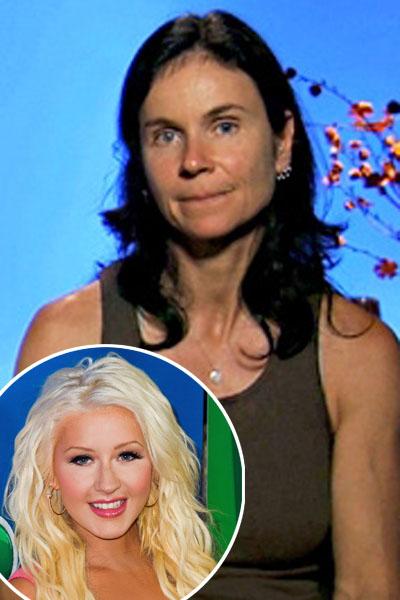 18. Tee Sorge
The Voice star Christina Aguilera looks slimmer these days thanks to her trainer Tee Sorge. Her secret weapon is lifting weights, apparently. Sorge told Glamour: "Christina does bicep curls with 15-pound dumbbells and chest presses with 20-pounders."
Article continues below advertisement
Ashley Borden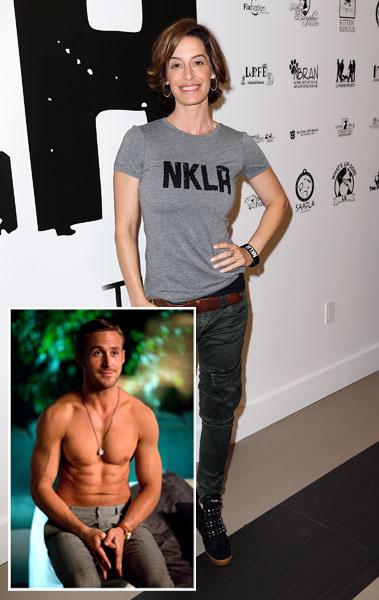 19. Ashley Borden
Hey Girl, want to know who helped sculpt Ryan Gosling's impressive chest? Thank his personal trainer Ashley Borden. To loosen their body, Borden gets her clients to do the "Rolling Out" method, rolling their body along a foam roller.
Article continues below advertisement
Barry Jay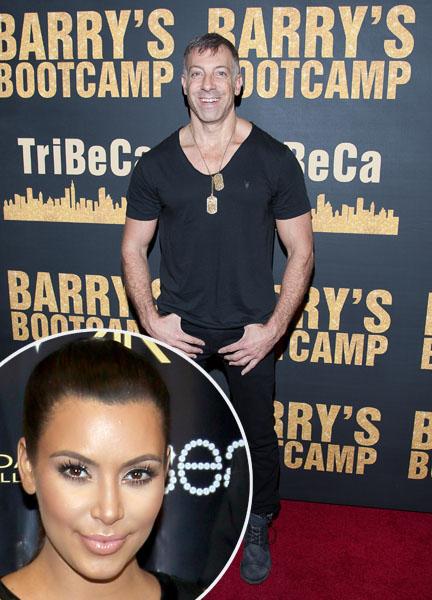 20. Barry Jay
Kim Kardashian loves Barry Jay – the LA-based New Yorker and the man behind celebrity hotspot Barry's Bootcamp. Jay's clients never know what they're going to get. Mixing up intense cardio and weights, he says: "Our goal is to shock the body."
Article continues below advertisement
David Kirsch/Heidi Klum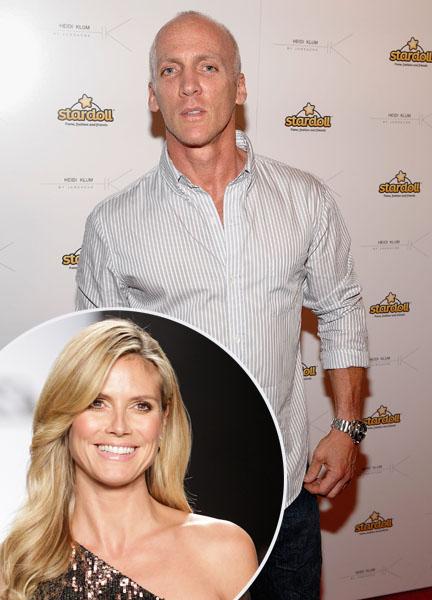 21. David Kirsch
Mom-of-four has Heidi Klum has a body to die for and David Kirsch is the man she should thank. He is the trainer who got the former Victoria's Secret Angel runway ready eight weeks after giving birth to her second child. The routine included lunges, core strength exercises, yoga and shadow boxing.
Article continues below advertisement
Joel Harper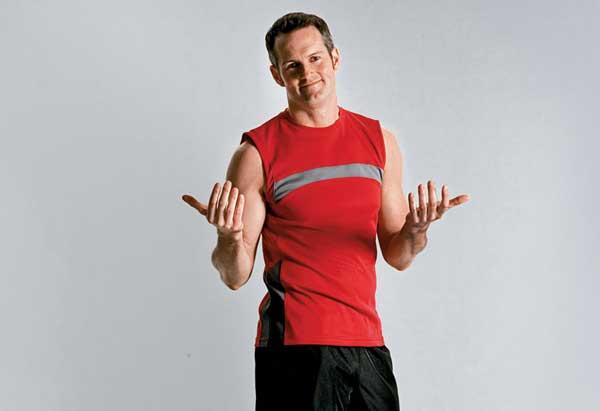 22. Joel Harper
Talk show host Dr. Oz is a client of New York-based fitness trainer Joel Harper. Stretching after working out and getting seven to eight hours of sleep are two of his secrets. Adopting a "no excuses" attitude, he says if you're short on time "walk 30 minutes a day."
Article continues below advertisement
Marco Borges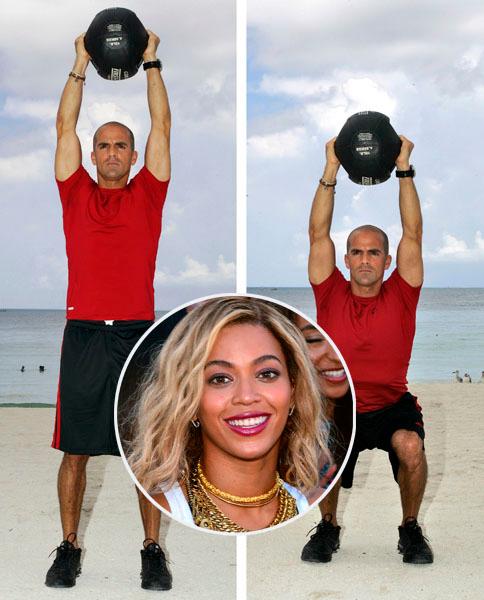 23. Marco Borges
This is the man responsible for whipping Beyoncé into shape and getting her back into her skimpy stage outfits months after giving birth to Blue Ivy. A fan of consistency, her trainer Marco Borges says: "I love running spring intervals for quick cardio sessions and…running stairs."
Article continues below advertisement
Nicole Winhoffer/Madonna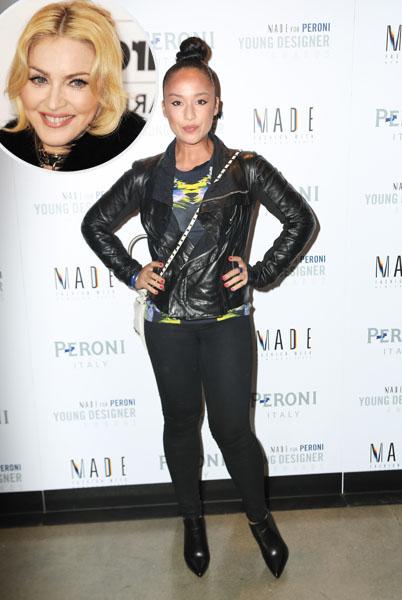 24. Nicole Winhoffer
After reportedly falling out with Tracy Anderson, Madonna turned to Nicole Winhoffer to maintain her gravity-defying figure. The fitness trainer and professional dancer shared her tips with the New York Post, saying: "We hit large muscle groups because they burn the most calories."
Article continues below advertisement
Cornell McClellan/Michelle Obama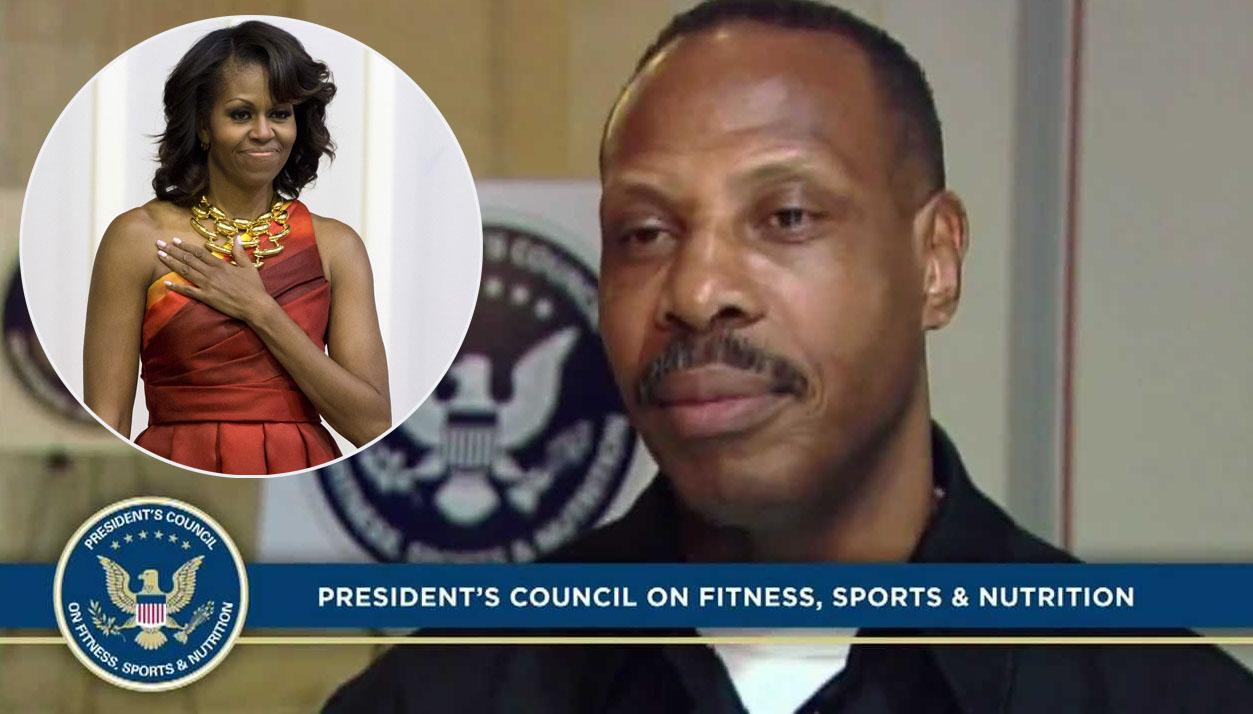 25. Cornell McClellan
"Muscle confusion" and "small changes." Those are two ways to get arms – and a body – like Michelle Obama, according to her personal trainer Cornell McClellan. He says: "Aim to work up to four days of cardio and two days of strength training a week."