Radar Told Ya So! 'Girls' Creator Lena Dunham Lands 'Vogue' Cover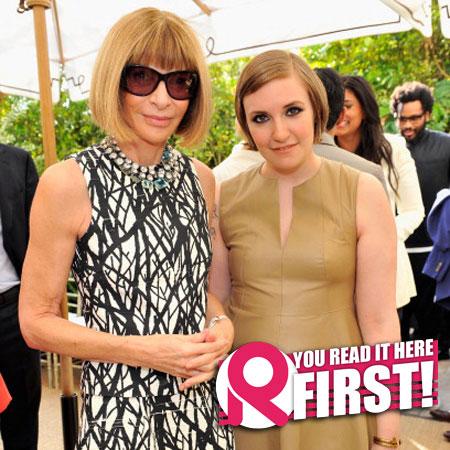 Article continues below advertisement
"Anna is trying to seduce Lena into bringing her next-generation audience into the Vogue brand," a magazine insider said at the time. "And she's willing to violate a lot of Vogue traditions to do it, including putting her on the cover even though she doesn't really conform to the body type that Vogue has featured for most of its history."
Said the source, "The dinner is a first step for Anna to see if Lena will play ball. But Anna's perspective is that they need each other."
Dunham seems to agree, as Wintour was her guest of honor at the Season Three premiere of Girls on Monday night.
A rep for Vogue said, "I can't comment on rumors of future editorial."
The issue is set to debut on January 22.