Exclusive
Battle Of The Baby Photos! Kim Kardashian Wants Daughter On Vogue Cover, Kanye West Wants Pics On Social Media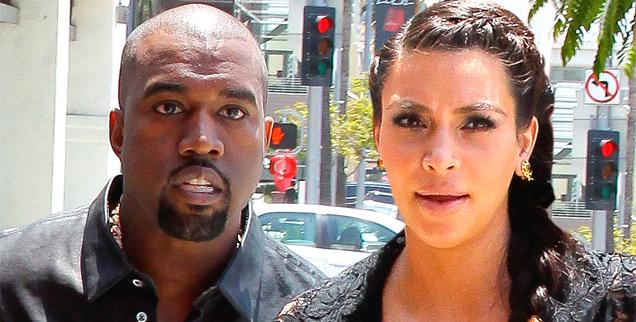 Article continues below advertisement
"Wintour's response has been lukewarm at best. Kim has been telling friends that Vogue should be jumping at the chance because the issue would sell out."
The source continued, "However, Kanye is leaning towards releasing North's first baby pics on social media, just as Jay Z and Beyonce did after daughter Blue Ivy was born. It's certainly no secret that Kanye hates the media, and he doesn't want to do a sit-down interview with a magazine reporter."
And Kanye might just get his way, because as RadarOnline.com previously reported, he's in charge now.
"Kanye wants to make sure that every single aspect of Kim's life is now handled the way he wants it to be," the source told RadarOnline.com.
"He is controlling everything from her wardrobe to business choices and it's definitely a change for Kim, who has always relied on her mother to take care of her. A lot of what Kim does now is dictated by Kanye."
Kim has even taken a hiatus from her long time publicist.
In the end, Kim will "of course do whatever Kanye wants when it comes to the release of their daughter's pictures. Kanye wants Kim to be happy but he isn't about to expose his life to the public unless he can control how it's done," the source revealed.