Bangin' Victoria's Secret Body, No Thanks! Lena Dunham Doesn't Want To Be 'The Babest Person' With 'A Big Rack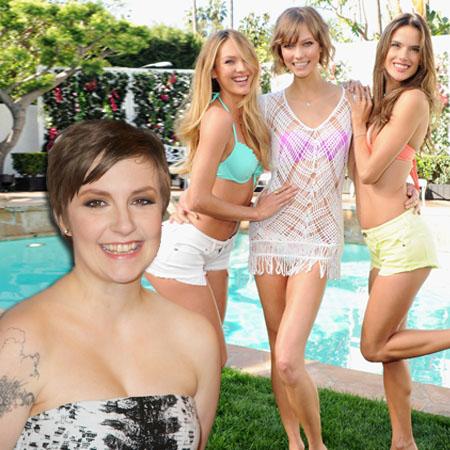 Article continues below advertisement
Lena believes that her lack of looks works to her advantage.
"Not being the babest person in the world creates a nice barrier," she explains. "That said, I probably would want to see if I could get free food at restaurants. Then I'd call a doctor and see if she could return me to my former situation."
Despite her massive fame at such a young age, the actress, who dates Jack Antonoff from the band fun., claims that she doesn't get hit on much.
MORE ON:
Victoria's Secret
"Sometimes when we're shooting the show, extras don't know that I'm the director," she says. "They'll come up and say, 'How long have you been working as an extra? Want to walk over to the craft services table?' Otherwise, despite all the attention I'm getting lately, I definitely haven't had any Ryan Goslings saying 'I love the way your mind works. Can I take you to dinner?' Maybe it would happen if I looked like a Victoria's Secret model for one day. Now I understand how I could use that."
For more on Lena Dunham, pick up the April 2013 issue of Playboy.