Raid: Nearly A Dozen Sheriff's Units -- Armed With Battering Ram -- Raid Justin Bieber's House In Egging Incident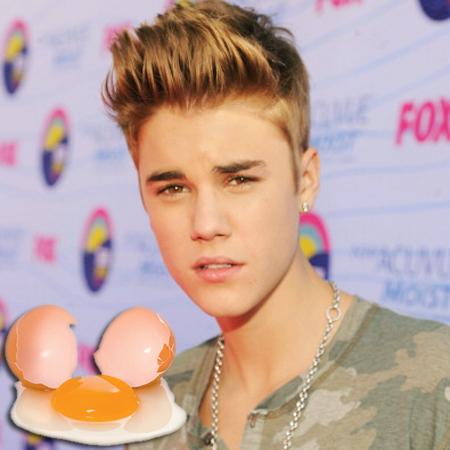 Is Justin Bieber primed for a Humpty dumpty-like fall?
Eleven L.A. County Sheriff cars -- along with a BATTERING RAM UNIT -- paid a visit to Bieber's Calabasas mansion early Tuesday, RadarOnline.com has learned, to follow up on with a neighbor's accusation that the pop star threw as many as 20 eggs at both his person and his home.
The police executed felony a search warrant, according to online reports, looking for anything involved in the incident, such as physical evidence, recordings or egg residue. If they find any illegal such as drugs (say, for instance, marijuana) the Biebs or his house guests could be on the hook for that, as well.
Article continues below advertisement
As we previously reported, the neighbor last week summoned L.A. County Sheriff authorities to the neighborhood at around 7:30 PM, claiming he saw the "Baby" singer pitching the eggs at his front door; the man said that when he went onto his balcony and asked Bieber what he was doing, Bieber began chucking the eggs at him before he retreated back into his mansion.
Police were annoyed last month after the Biebs ambled out of a van in Los Angeles that had plumes of smoke coming out of it. The "Girlfriend" singer has also rankled local officials with his penchant for fast driving on city streets.