Exclusive
Ca$hing In With Conservatives? 'Duck Dynasty' Cast Announces New Line of Military-Style Rifles -- Anti-Gun Group Responds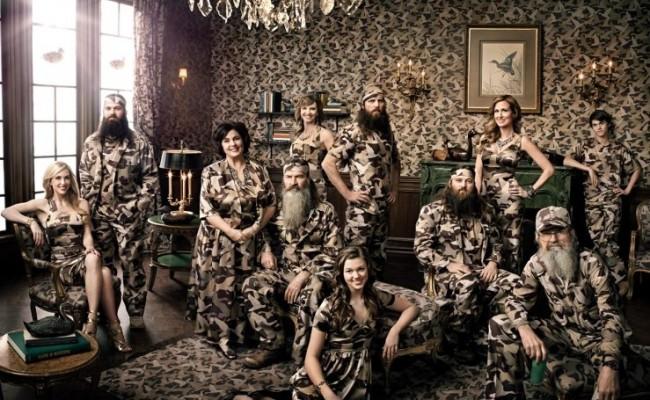 After scoring what some conservatives have called a victory for free speech, the cast of Duck Dynasty is apparently taking aim at the right to bear arms, announcing a new line of semiautomatic, high-capacity guns that would blow any mallard out of the water.
The new line will offer nine shotguns, two semiautomatic rifles, and a semiautomatic pistol with features like large-capacity magazines holding at least 25 rounds, military-style designs, and other features similar to an assault rifle. And according to reports, each will come complete with an American flag bandana.
Article continues below advertisement
The cast happily shills for the weapons in a new video on the site, with controversial and outspoken patriarch, Phil Robertson, saying "Do you know what makes me happy ladies and gentlemen? To blow a mallard's head smooth off."
Reps for PETA have already slammed the family's stance on violence towards animals, and now a spokesman for the Coalition to Stop Gun Violence tells RadarOnline.com exclusively it's clear that the promo-happy family would rather make a buck than worry about the implications of their latest venture.
"The Robertson family is clearly all about marketing their 'brand' and making a buck off it," Ladd Everitt, Director of Communications for the Coalition to Stop Gun Violence tells Radar. "I suspect they're getting in the gun business because they think it could be profitable."
What's more, Everitt adds, "this could be an attempt to cash in on their current darling status in far-right-wing circles."
Duck Dynasty: Family Stands Behind Phil, Gingrich Gripes & More