Bethenny Frankel Asks Judge To Evict Estranged Husband From New York Apartment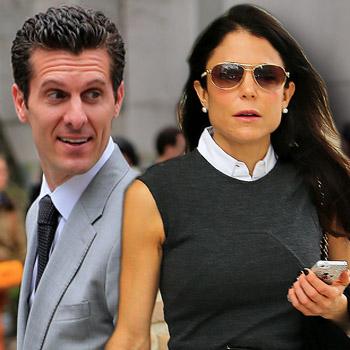 Bethenny Frankel and her estranged husband Jason Hoppy were back in court Friday to duke it out over their bitter divorce battle and she asked a judge to finally evict Hoppy from the tony Manhattan apartment that they still share.
Behind closed doors, the pair appeared at the Manhattan Supreme Court to continue their very messy separation.
They have remained living together in their 3,400 sq-ft. Tribeca pad, a source of consternation with both sides refusing to leave, but on Frankel formally asked the judge to throw her husband out of the luxury loft the NY Post reported .
Article continues below advertisement
Avoiding eye contact with each other, Hoppy seemed happy while Frankel, who filed for divorce last January, seemed tense as she conferred with her lawyer, NY Daily News observed.
During the court appearance, Hoppy donned a conservative grey suit, while the former Real Housewives of New York star arrived wearing an short black leather skirt and high heels.
The meeting comes just days after RadarOnline.com reported that Hoppy wanted a New York judge to prevent Frankel from allowing her new boyfriend to spend time with their three-year-old daughter.
The television talk show host is dating Michael Cerussi III, a successful financial advisor who comes from a wealthy family.
But he was, until recently, also hiding a sordid secret: Cerussi was kicked out of college after a schoolmate accused him and his fraternity brother of raping her during an incident in 2000. Cerussi vehemently disputed the allegations and filed a lawsuit against the school and his accuser in a bid to maintain his innocence and be re-instated in school.
A source close to Hoppy told RadarOnline.com: "Jason had previously asked a judge to issue an order prohibiting Bethenny from having any of her boyfriends around Bryn. The judge denied Jason's request before, citing the fact that there was no evidence that being around her mother's boyfriends harmed her."
The two remain deadlocked on any agreement regarding custody of their daughter.
Said our Hoppy source: "Jason would like to get the divorce and custody settled, once and for all. Bethenny is making it impossible. He just can't understand why Bethenny has no problem parading men through Brynn's life at such a young age, especially since Bethenny complained her mother did the same thing when she was a child!"