Selena Gomez's Canceled Tour: Split With Justin Bieber To Blame, Finding Comfort With Family & Friends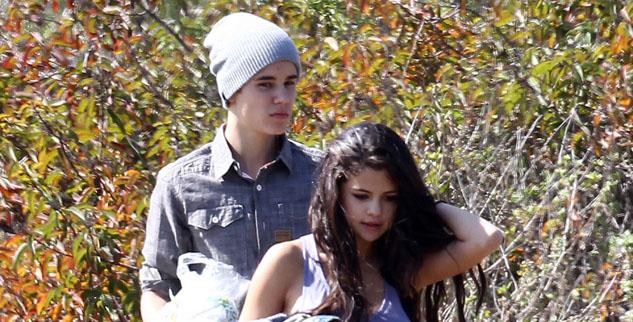 Selena Gomez shocked fans when she abruptly canceled the Asian and Australian legs of her "Stars Dance" concert tour in favor of "me time," but RadarOnline.com has exclusively learned its been a long time coming.
In fact, Gomez, 21, has been struggling since her breakup with Justin Bieber and a source close to the situation says the former Disney star will be relying heavily on her family and closest friends during this time.
Article continues below advertisement
"Dealing with her breakup from Justin has still been affecting her and she's been in a bit of a bad place recently," the insider revealed.
"Her family stepped in and basically advised her to either go to therapy or stay with them so they could watch over her. Her team agreed that family time would be best."
Gomez was slated to kick off a 13-concert tour leg on Feb. 1 in Perth, Australia, but issued a statement on Dec. 20 announcing she was canceling it.
"My fans are so important to me and I would never want to disappoint them," the statement said.
"But it has become clear to me and those close to me that after many years of putting my work first, I need to spend some time on myself in order to be the best person I can be. To my fans, I sincerely apologize and I hope you guys know how much each and every one of you mean to me."
Along with her family, the insider tells Radar good friend and fellow musician Taylor Swift will play an important role in Gomez's effort to be her best.
Article continues below advertisement
"Selena has plans to hang out a lot in the coming weeks with close friends like Taylor Swift," the source said.
"Taylor has been a really good support system for Selena in recent weeks."
As Radar exclusively reported during Gomez's split from Bieber, Swift has never been a fan of their relationship and urged Gomez to stick to her guns when it came to the breakup.
"Let's just put it this way: Taylor is not a Belieber," the source previously told Radar.
"She loves Selena and wants her to be happy but she doesn't think going back and forth with Justin is the answer."
Gomez's stress started to show recently when she had an expletive-loaded meltdown during KIIS-FM's Jingle Ball 2013 performance after a sound problem caused her to storm off stage without finishing her set.
After losing her cool Gomez was heard saying, "What the f**k?" before telling the crowd, "Sorry, the sound is not working!"