Selena Gomez To Journalists: Don't Ask Me About Justin Bieber Or Miley Cyrus!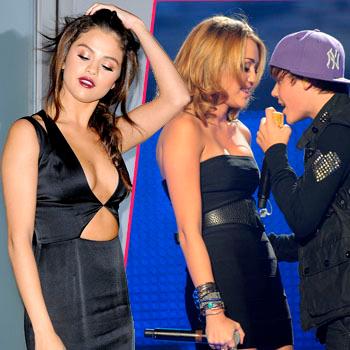 Article continues below advertisement
"Immediately prior to interviewing US singer and actor Selena Gomez in her dressing room in Florida comes the warning: 'You know you can't ask about Justin or Miley?'" Adams wrote of the incident.
That's not the first time Gomez has refused to discuss her ex: As RadarOnline.com reported, she insisted journalists refrain from mentioning his name way back in July.
And while the Cyrus ban is new, it's probably not surprising. Less than a month after Bieber and Gomez broke up in May, he was spotted hanging out with Cyrus at Beacher's Madhouse, causing speculation the two were getting close. As RadarOnline.com reported, Gomez was annoyed.