Justin Bieber's Mom To Journalist: Don't Ask About My Bratty Son!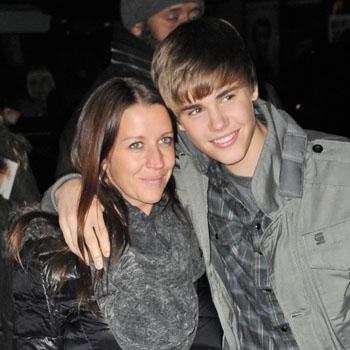 Article continues below advertisement
"Although Mallette's handlers warn interviewers to focus on her book and not her son's recent headlines, her book tour for Nowhere But Up: The Story of Justin Bieber's Mom unabashedly rides on her pop star son's massive popularity," Elizabeth Payne wrote in the Ottawa Citizen.
At the Ottawa signing on Tuesday, Pattie explained: "The way I look at it is regardless of whatever is in the headlines, there are always people who need that hope and inspiration. Regardless of what my son is up to today or tomorrow, it doesn't change the face that I am out here to share my story with other people because my story is what is going to give them hope."
Indeed, that hope is just what Pattie relies on as her son grows more independent -- and more distant.
"At 19, I just hope to still be a voice in his ear," she admitted. "Once he turned 18, he wanted some space from his mom. I think all 18-year-olds are excited to have some independence … I do what I can do to stay close."