Exclusive
No Shirt, No Selena, No Problems? Shirtless Justin Bieber Grinds With Women, Dances On A Bar In Boston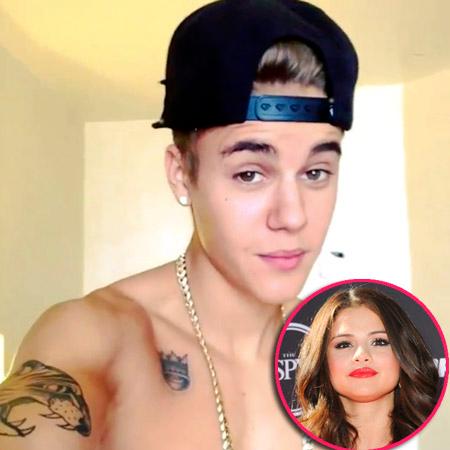 Is Justin Bieber planning on starring in a remake of Coyote Ugly? The 19-year-old was intent on showing off his dance moves atop the bar at Rumor nightclub in Boston on Friday night.
After his concert at the TD BankNorth Garden Justin showed up at the club, where his tour DJ, DJ Tay James, was set to spin.
"Justin hopped up on the bar and started dancing," an eyewitness tells RadarOnline.com. "Mostly it looked like he was trying to hold his pants up though."
Article continues below advertisement
Still, he managed to work up a sweat, and whipped off his shirt once he got down. "It's not the kind of place where you'd do that," the source says. "He looked ridiculous."
Not everyone thought so, however: Justin was spotted "grinding up on" several female clubgoers, including a cute, petite brunette who looked a lot like his supposed girlfriend, Selena Gomez, according to the source.
"The people he was with really didn't want any pictures of him there," the source says. "Some guy told me 'No photos.'"
Selena, meanwhile, was back in L.A., where she celebrated her 21st birthday weekend with actress Lily Collins and other friends on Saturday night at L.A.'s Roosevelt Hotel.