Selena Gomez Cancels Tour, Says She Needs 'Me' Time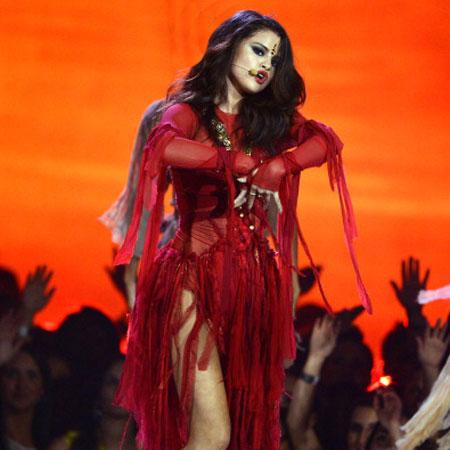 Selena Gomez just broke the hearts of her international fans by announcing that she is canceling the Asia and Australia legs of her Stars Dance tour because she needs "me" time.
The 21-year-old former Disney star has nixed 13 shows that were scheduled to start on February 1 in Perth.
"My fans are so important to me and I would never want to disappoint them," Gomez said in a statement issued by promoter Live Nation and published on Billboard.com.
Article continues below advertisement
"But it has become clear to me and those close to me that after many years of putting my work first, I need to spend some time on myself in order to be the best person I can be. To my fans, I sincerely apologize and I hope you guys know how much each and every one of you mean to me."
Justin Bieber's ex-girlfriend had a meltdown at the KIIS-FM's Jingle Ball in New York City, when her audio malfunctioned and she was heard yelling "what the f**k?" and stomping off stage.
Demi Lovato spoke out recently about the love and support she has received from Gomez while she struggled with addiction and went to rehab.
"Selena called me crying when I was in there and was just so worried," Demi told Televisonet.tv. "I was like, 'Look, I should be the one crying, it's all good!'"