I'm Not A One Night Stand! Selena Gomez Warns She's The Girl You 'Take Home To Your Parents'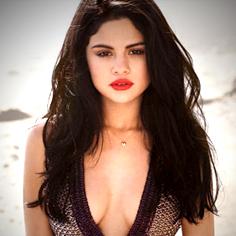 Watch out guys, Selena Gomez is not going to be your one night stand.
After splitting from her longtime boyfriend Justin Bieber, Selena is single but she insists that she's not just having flings, she's a relationship kind of girl.
"You fall in love and it completely consumes you. So a part of you is broken when that's gone," the 21-year-old told the December/January issue of Teen Vogue.
Her hot and heavy romance with the teen heartthrob crashed and burned, and she says that she initially wanted to just go crazy.
Article continues below advertisement
"And part of you wants to have that rebellious feeling where you're just like, forget it—I can do anything I want. I've tried it, and I've never been that girl."
However, unlike the Biebs, who was caught coming out of a Brazilian brothel, she's looking for a boyfriend, not a one night stand.
"I'm always going to be the girl you want to take home to your parents, not for the night."
Selena also weighed in on her bestie, Taylor Swift, saying she doesn't have the confidence that the Red singer does.
"The difference between Taylor and me is she was sixteen with the confidence of a 25-year-old. Actually, I should say 80-year-old, because she's such an old soul."
Taylor was caught dropping to F-bomb to Selena during the MTV VMAs this year, and Selena says she is quite different from her more mature friend.
"I was not that way. I was very sheltered until about eighteen or nineteen. I still live at home, and I'm 21! She does inspire me like crazy, but I wouldn't change my path, because it allowed me to figure out all that stuff and do it on my own."