It's Over Again! Selena Gomez Says 'I'm Not' Dating Justin Bieber, 'Egos Turn Me Off, Big Time'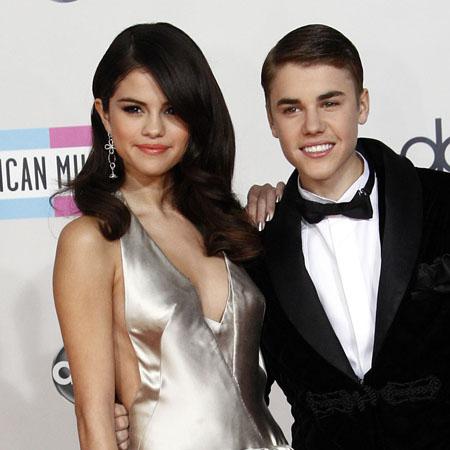 Selena Gomez says she is 100% single again, just weeks after reuniting with Justin Bieber over the July 4 holiday.
"No, I'm not dating Justin any more," she told E!'s Ryan Seacrest on Monday. "Yes, I am single.
"I learned a lot," she told Ryan. "I learned that I should definitely keep it way more private next time."
And in an apparent slam to Biebs and his entourage of bad influences, Lil Twist and Lil Za, she said, "Honesty. Egos turn me off, big time. … You are who you surround yourself with. I know that's such a cliche quote, but it's true. I've just witnessed it too much. … I learned that I should definitely keep it way more private next time."
Article continues below advertisement
Ouch.
Taking her own advice, Selena skirted around Biebs-related questions during other interviews on Monday.
She told reporters from "Good Day Philadelphia" that their Bieber-related questions seemed "very unnecessary to focus on." She said, "I distance myself as much as I can."
And in another interview, with WGN News in Chicago, she actually cut the line when the reporter asked about Justin. "You're probably as close a friend to Justin Bieber as they come," WGN's Dean Richards said. "There's one story after another about the pretty outrageous behavior that we're reading about … What don't we get about him?"
Smiling awkwardly, Selena locked eyes with someone off camera and the call cut out.
Apparently the reporter didn't get the memo: Selena previously banned journalists from asking Justin-related questions, as RadarOnline.com reported.
She's admitted to being "stressed" about her on-off relationship with Bieber in the past.
As for Justin, however, he seems to be taking the split in his stride. He was spotted grinding up on women at a Boston nightclub on Friday night, as RadarOnline.com reported, and he shared a cabana with several scantily-clad hotties in Toronto on Sunday as well.