Porsha And Kordell Stewart Officially Divorced!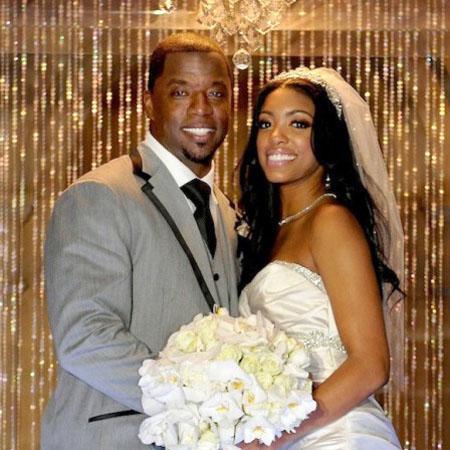 Article continues below advertisement
"As a single dad, Kordell wanted to put his best foot forward by doing what was in the best interest of Syre. However, the lack of truthfulness by Porsha during the divorce has been very confusing and hurtful to Kordell and his son," Edlin told RadarOnline.com, referring to Porsha igniting rumors that the former Pittsburgh Steelers star is gay.
Edlin is "hopeful that Porsha will stop vilifying Kordell at every opportunity."
"For reasons we can't understand, she displayed reckless abandonment of anything close to the truth over the last eight months," Edlin added.
In March, Porsha discovered her NFL star husband was filing for divorce, via Twitter.
During the season six premiere of RHOA, it was hinted that Kordell might have not been interested in women, but according to Porsha, that's not what caused him to file for divorce.
"That has nothing to do with the reason why we are getting divorced," she said.
"Kordell filed for divorce because he has his own reason that he has come up with that I don't know about and I continued with the divorce because the relationship was just broken," she said.
Despite everything, Porsha hasn't given up hope that she will fall in love again.
"I know that eventually I will meet that perfect somebody that I can adore and spoil him and he'll do the same back for me," she said.