Exclusive
Unanswered Questions! Porsha Stewart Reveals That Her Ex Kordell Still Hasn't Given Her An Explanation As To Why He Filed For Divorce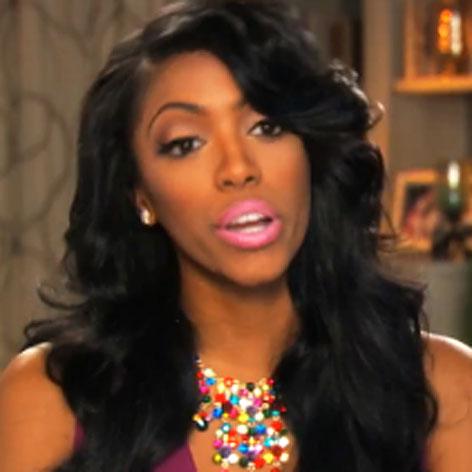 On this season of The Real Housewives of Atlanta, Porsha Stewart is going through a difficult divorce from her husband Kordell Stewart — and RadarOnline.com can exclusively report that the divorce is not yet finalized.
"We're just not divorced yet," Porsha told Radar in a new interview. "I'm not exactly sure how much longer we have."
In the season premiere, it was hinted that Kordell might have not been interested in women, but according to Porsha, that's not what caused him to file for divorce!
Article continues below advertisement
"That has nothing to do with the reason why we are getting divorced," she said.
"Kordell filed for divorce because he has his own reason that he has come up with that I don't know about and I continued with the divorce because the relationship was just broken."
Porsha went into the marriage thinking that they had the same expectations, she said.
"I knew what kind of wife I wanted to be," she revealed.
"I wanted to trust my husband and I wanted to love him completely and that meant me also depending on him to take care of me and my heart. And so, that just meant me kind of turning out to be that 1950s wife and it ended up being that way."
They Make How Much?! The 23 Highest-Paid Reality TV Stars
Porsha continued, "I definitely wanted to be the type of wife that her family was priority, starting from the husband down to our children and everybody else is after that — so he was definitely my main focus."
Article continues below advertisement
Unfortunately, Kordell found fault with their union and now Porsha is learning how to be single again.
"I'm used to maintaining the household, so for me that is just an adjustment," she said. "I've never believed in divorce — and so, when the situation with divorce came up, it just completely threw me off. I was in denial for a long time during that process."
On top of trying to get over her heartbreak, Porsha hasn't received support from all of her RHOA costars, though she didn't think that she would from Kenya Moore.
"The person who didn't show me that much support, I expected that," she said. "We don't have a personal relationship, so I don't expect her to call me and be like, 'Girl, what's up?'"
But despite everything, Porsha hasn't given up hope that she will fall in love again.
"I know that eventually I will meet that perfect somebody that I can adore and spoil him and he'll do the same back for me," she said.