Porsha Stewart: Rumors Of Kordell's Sexuality Had Nothing To Do With Our Breakup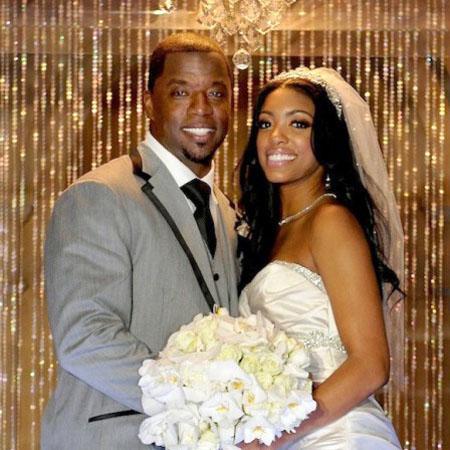 Article continues below advertisement
"The reason we broke up is because of the treatment. It's all about the treatment. If he was down low, of course I wouldn't know about it. That's a secret, right? Down low, secret type of situation. Therefore, for me, it was the way I was being treated and just how we were disagreeing with each other.
"We just grew apart."
Kordell recently blasted the claims Porsha made the RHOA season premiere, insisting he is "100 percent" heterosexual.
But his wife seemed to add more fuel to the fire on Sunday night, in which she appeared on Cohen's talk show alongside hip hop star Nelly.
The singer seemed amused by Porsha's claims about her husband and asked her, "The real question is, if he was gay, you stayed with him?"
Porsha responded to Nelly, "Well, if he was gay, and I stayed with him, that means I would have known about a boyfriend."
But, of course, Porsha did NOT stay with Kordell -- and it's now one of the nastiest splits in Housewives history.
Article continues below advertisement
Meanwhile, a viewer who saw Sunday night's RHOA episode, in which Porsha complained about her husband also being a cheapskate, called in and asked her, "Did you love Kordell or did you marry him for his money?"
Porsha, whose husband previously had objected to her wanting to get a job, bristled at the question.
Watch the video on RadarOnline.com
She said, "Really? Okay, well that's an odd gold digger who asked to work last season, so that really doesn't add up."
Meanwhile, Porsha said she didn't listen to Kordell's interview in which he denied being gay.
She shrugged, "I think he basically said he wasn't."