The Daughter He Left Behind: Paul Walker Reveals How 15-Year-Old Meadow Inspired Him To Pursue His 'Calling' In Lost Interview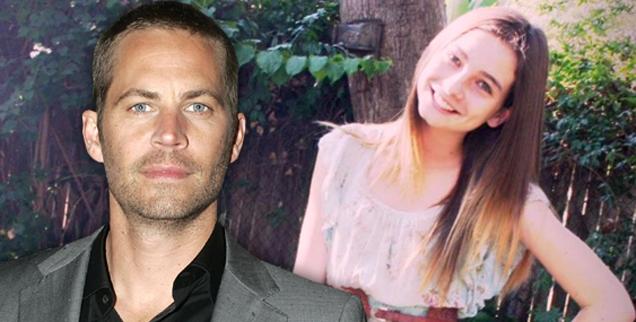 Paul Walker's daughter, Meadow, was a great source of inspiration for the Fast & Furious actor and the 40-year-old father spoke about how she pushed him to pursue his "calling" in a lost interview just three months before his tragic death.
Raised in Hawaii, Walker's 15-year-old daughter moved to Los Angeles two years ago to live with her father.
"My daughter now lives with me full time and my original plan was to work up until I was 40 then reassess my life, even go in a completely different direction with things," Walker said during an Aug. 2013 interview with GQ UK.
Article continues below advertisement
"She keeps encouraging me to do all this stuff. I thought at this point in my life I would need to be home with her, but she wants me to keep acting so she can travel around the world with me. Would that be so bad? Thing is, I went to a born-again Christian high school, was brought up in a traditional Mormon family where these ideas about parenting are of structure and sacrifice. To think outside of that idea of family and parenting that I've grown up with is tough, but also very freeing."
As RadarOnline.com previously reported, Meadow is understandably devastated over her father's fatal car crash.
"Friends have flown in to be with her. She is in OK spirits and dealing with it the best she can for a 15-year-old," a source told E! News.
"She is surrounded by family and friends and they are trying comfort her and help her get through this."
But perhaps most eerie in the lost interview was a question in which the British outlet asked, "What do you hope to achieve before you die?"
Article continues below advertisement
"I missed out on a lot when I was younger because of this game acting. I think people tell you you are a certain thing and so you miss out on a lot you would have otherwise experienced. Inside I still feel certain things calling me," Walker revealed.
"That's why I was doing the shark tagging recently and will be doing it again in two weeks on an island off Hawaii. I'm also going to go do the Grouper spawning."
Walker recently became the face of Cool Water by Davidoff cologne and admitted he did the ads because he wears the fragrance and it gave him the opportunity to talk about the ocean and go on an expedition with National Geographic.
"Davidoff wanted let me talk about the ocean and back what I do with it - right on!" he said.
"To now be going on an expedition with National Geographic? Are you kidding me?! Where are we going? It's just one of those opportunities I had to seize."
Walker's Fast & Furious co-star Vin Diesel addressed fans and mourners at the Santa Clarita, Calif. crash site Monday, calling his longtime friend "an angel up in heaven." The choked-up action star spoke to the crowd from a Sheriff's Department car, saying, "If my brother were here today … and if he saw all the love you were bringing here … if he could see for himself that shown my brother love."