Paul Walker's Daughter Meadow 'Still In Shock' Over Father's Horrific Accident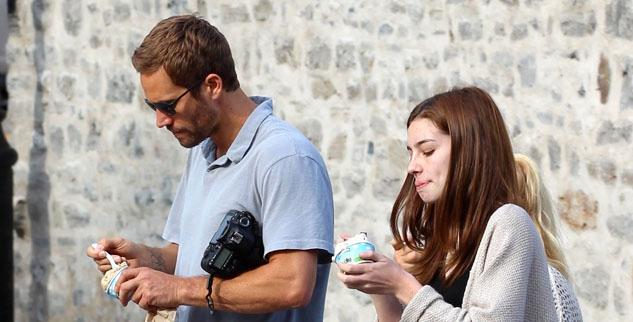 Paul Walker's young daughter is understandably devastated by her father's death and those close to her say she is "still in shock" over the tragedy that unfolded over the weekend.
15-year-old Meadow Walker was at the charity event her Fast & Furious star dad was hosting on November 30 when he and his friend Roger Rodas drove away in a $500,000 Porsche Carrera GT that ultimately crashed and exploded into a fireball.
Article continues below advertisement
Meadow, who moved to California two years ago from Hawaii to be closer to her father, is reportedly "still in shock" over the accident.
"Friends have flown in to be with her. She is in OK spirits and dealing with it the best she can for a 15 year old. She is surrounded by family and friends and they are trying comfort her and help her get through this," a source told E! News.
They said that she is leaning on her mother and other relatives.
"Everyone is taking it hard, but there has been a large outpouring of love and support for the family,"