Exclusive
Meadow Walker: The Daughter Paul Walker Leaves Behind After Tragic Car Crash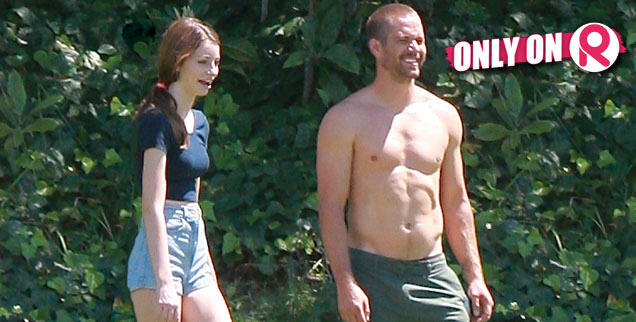 The love of Paul Walker's life was his daughter, Meadow Rain Walker, who turned 15 on November 5.
The beautiful teen's mom is Rebecca McBrain who had a brief romance with the Fast & Furious actor years ago.
She was raised in Hawaii but mom and Meadow moved to California two years ago so Meadow could spend more time with her doting dad.
He proudly took her to a Justin Bieber concert where she got to meet and pose with her pop star hero.
Article continues below advertisement
And during this past Labor Day weekend, RadarOnline.com found Paul and Meadow playing disc ball in a park near his Santa Barbara home.
"They were having a blast," an eyewitness tells RadarOnline.com exclusively. "It was obvious they were very close and had a great relationship."
Paul did have very typical dad issues watching his little girl grow up.
"She's bloomed," Walker told People two years ago. "She's got boobs now and it sucks. It was a really sad day for me ... most dads out there can relate."
"She's a bit more like her mother but she's also how I am innately," Walker added. "Meadow's more of a free roamer and she appreciates the little stuff."
Meadow reportedly attended the car club charity event with her dad yesterday, and tragically may have even witnessed the fiery aftermath of the crash that killed Walker and his friend Roger Rodas.