Exclusive
Lamar Odom Slapped With Three Years Probation & Alcohol Education Class After Pleading No Contest To DUI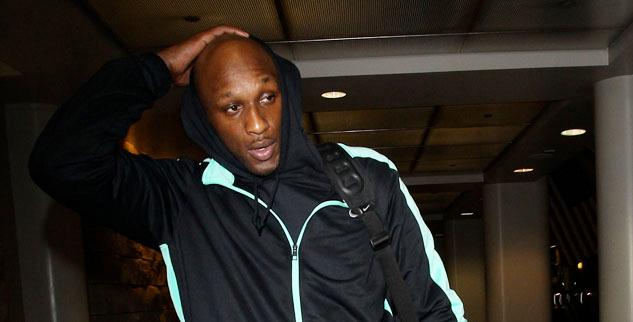 After entering a not guilty plea in October, Lamar Odom has changed his tune and his attorneys instead pled no contest to his DUI on Monday, leaving him with three years probation and orders to take an alcohol education class, RadarOnline.com is exclusively reporting.
Khloe Kardashian's estranged husband did not appear in court and the plea was entered on his behalf by his lawyer.
"Odom pled no contest to first offense DUI, and the refusal to take further testing after he was arrested was dismissed," the source told RadarOnline.com.
Article continues below advertisement
As RadarOnline.com previously reported, Odom refused to submit to further chemical tests after his arrest, which led to a one-year suspension of his license.
"He did what no one should ever do, he refused the chemical tests," California Highway Patrol public information officer Leland Tang told RadarOnline.com at the time.
"That means that his license is revoked and Lamar could get the most powerful attorney in the world and he is still not going to have a license for a year."
"Lamar agreed to undergo random drug testing administered by the team, and if he returns one dirty test, he will be suspended from the team immediately," a source told RadarOnline.com exclusively.