Justin Bieber Security Guard Changes Story About Passed Out Female Partygoer To 911 Operator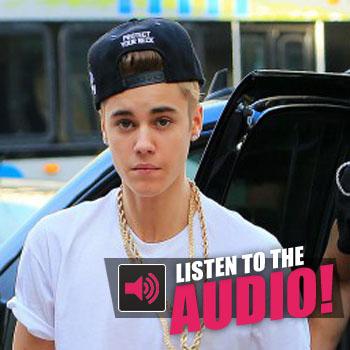 Loud parties, screeching wheels, walks of shame and traveling hotboxes have become the norm for Justin Bieber & crew, but the latest tidbit from the pop star's posse isn't to be taken lightly.
At a Dec. 14 party at around 3 a.m., according to online reports, a member of Justin's security detail called 911 to report a female partygoer in her early 20s was hyperventilating, while conscious and breathing, while hanging out at the singer's Calabasas mansion.
Article continues below advertisement
"I think she might have had a seizure," the caller said, moments later telling the operator, "She didn't have a seizure, she passed out … she's coherent how … she's breathing properly."
The operator reiterated that with the partygoer's condition, she needed medical treatment, either via paramedics or a trip to the hospital. While the called initially agreed for an ambulance to be sent, he called back moments later saying that the woman was taken to the hospital. But according to online reports, the woman was never actually taken for medical assistance, as Bieber sources said she was just drunk on an empty stomach.
audio https://media.radaronline.com/brand-img/wp-content/0x0/2013/12/bieber-party-911.mp3
As we previously reported, the Biebs' merry men have often been in the eye of controversy for their behavior, as in one instance, one of his bodyguards confiscated an Australian surfer's cell phone to delete photos of the pop star riding waves on a local beach.