Caught On Tape! Justin Bieber Groupie Secretly Films Sleeping Star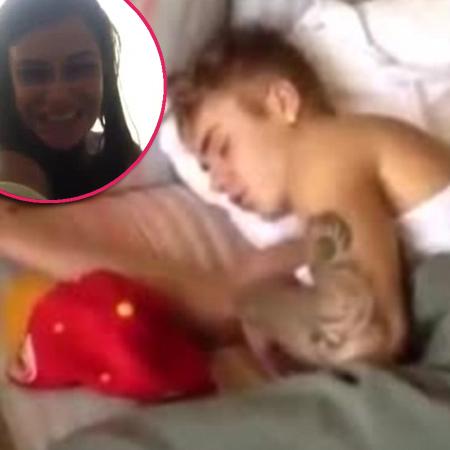 Is this Justin Bieber's audition for Sleeping Beauty?
In any event, the bratty pop star was caught in a moment of candor by a cell phone video shot by a Brazilian beauty who infiltrated his rented mansion as he tours there, and we've got the clip for you right here on RadarOnline.com.
In the clip, the girl giggles as she towers over the 19-year-old star in slumber, who's out cold with a red hat nearby.
Article continues below advertisement
As we previously reported, Bieber's Brazilian tour has been jam-packed with action, from a reported run-in at a brothel to an abrupt ending to a show after he was pelted with an object from the audience.
Watch the video on RadarOnline.com
While recent reports indicated his handlers were carefully vetting groupies and partygoers for cell phones to avoid this type of embarrassing leak, it's clear their efforts are a work in progress.