Justin Bieber's Career Will Be 'Over In Three Years' Says Top Music Manager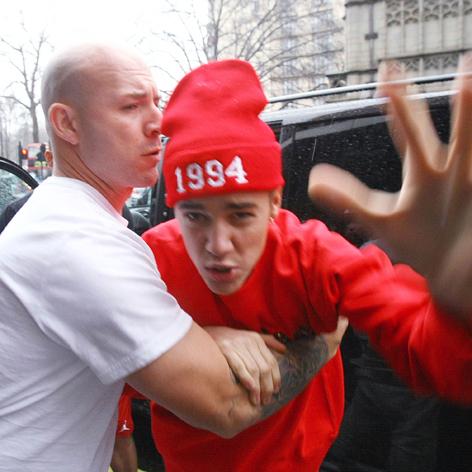 Article continues below advertisement
Dumped by Selena Gomez , Bieber has been late for concert dates, had to be held back by his bodyguards from getting into a fistfight with photographers, has had several traffic stops, wore a gas mask on a shopping trip, called his 19th birthday his "worst birthday ever," AND is now earning the ire of many of his neighbors in Calabasas for his frequent large and loud parties.
But Mensch said he may have the solution.
"I'd take Bieber to the woodshed and spank him," he said.