Huh? Justin Bieber Wears Gas Mask On London Shopping Trip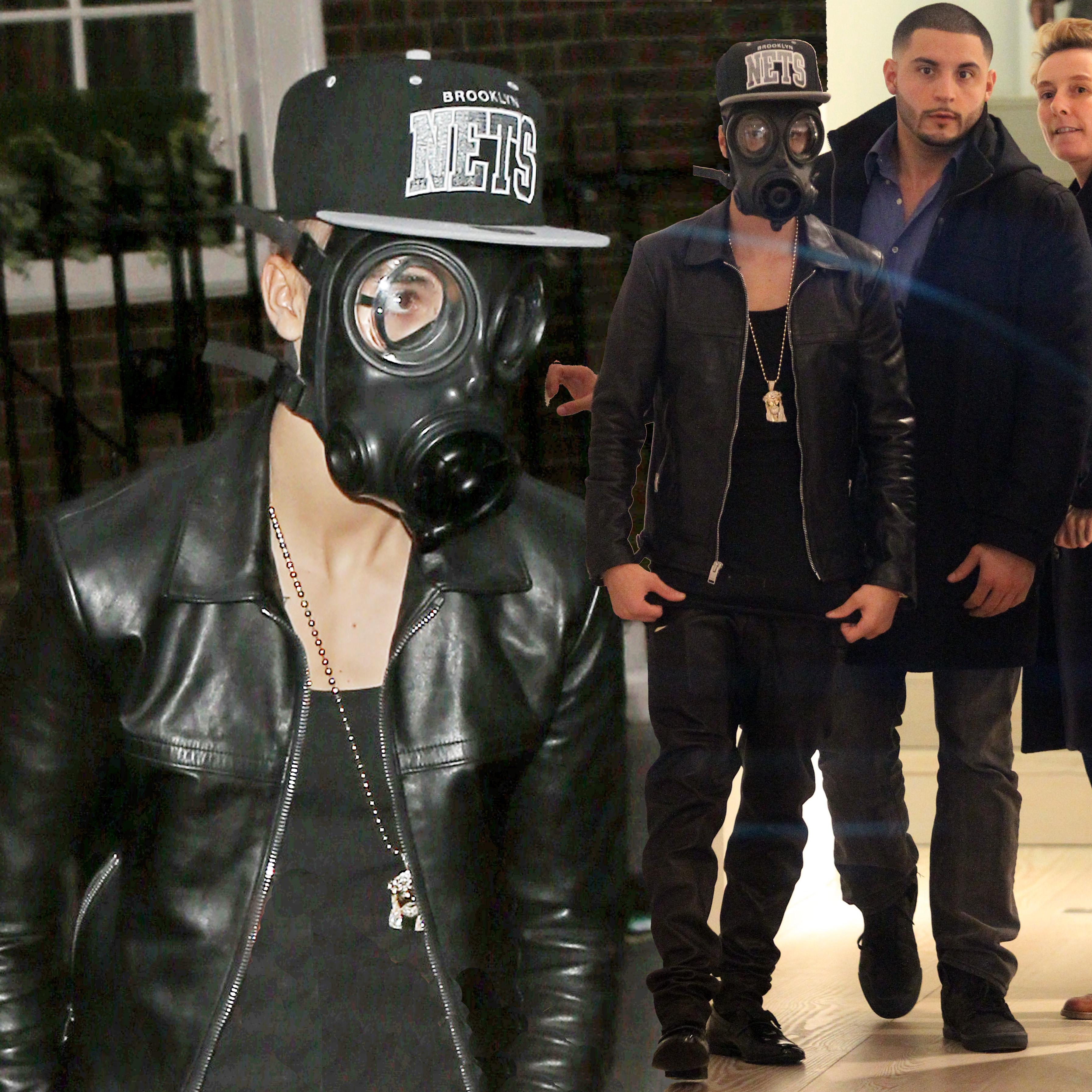 Has Justin Bieber gone all Star Wars on us?
The 18-year-old pop star inexplicably wore a black gas mask with the rest of his all-black outfit while shopping in London, England on Monday, and we've got all the photos for you right here on RadarOnline.com.
Some reports speculated he wore it as a disguise, as he's been known to attract mobs when out in public. In 2012, he tweeted, "i am the #masterofdisguise," when he went shopping in Venice Beach, Calif., wearing a mask.
Article continues below advertisement
British publication The Mirror reported that like Taylor Swift, the Canadian pop icon has ventured over the pond for his latest courtship, as he's been seen with singer Ella-Paige Clarke.