Jenelle Evans' Ex-BF Gary Head Slams Pregnancy News, Tells New Baby Daddy To 'Run!'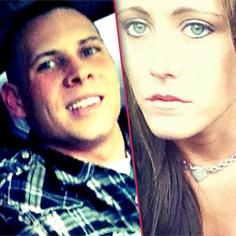 Article continues below advertisement
Reacting to the pregnancy news, Head didn't offer the Teen Mom 2 star any congratulations.
"I don't think she should have a kid. I don't believe in abortion, but if you can't take of them, you should not be having them.
"Let's look at it this way -- she's technically still married, she's having a kid by another man, and on top of that, she still wants to talk to me. But I don't pay her any attention," he said.
As Radar previously reported, Evans was arrested after neighbors called the cops to report fighting they heard coming from her house.
"Jenelle and Nathan have been fighting because she doesn't think he appreciates her enough," a source told Radar, "and they get really loud when they fight.
She spent about an hour in Horry County jail before she was released around 6 p.m. Saturday, authorities said.
In the last three years, Jenelle's been arrested at least EIGHT times, accused of offenses ranging from breaking and entering, to assault, to violation of probation, to possession of drugs. In the past, the Teen Mom has been embroiled in drama ranging from drug addiction to vicious Twitter battles to nude pictures that found their way online.