'Teen Mom' Jenelle Evans Admits She Blew $400 A Day On Drugs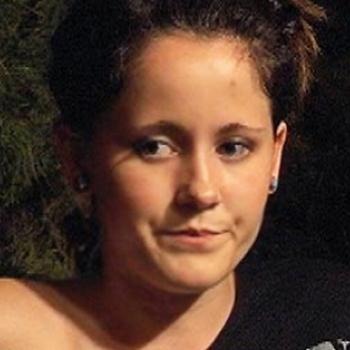 Teen Mom drama! Jenelle Evans is under fire again for her admission that she was spending a whopping $400 a day on drugs at the worst of her heroin abuse, but RadarOnline.com has exclusively learned that she is proud about her frank admission.
The 21-year-old MTV star is no stranger to drug charges, but in a strange twist she actually revealed that her drug binge cost her hundreds of dollars at her lowest point.
Article continues below advertisement
"Actually it was $400, and addiction is a disease so u shouldn't put me down. I'm sober now," Jenelle wrote in response to a claim that she was spending $250 a day on heroin, Wetpaint.com reported.
A source close to Jenelle told RadarOnline.com that she is open about her drug use "because she doesn't want to hide it anymore. Jenelle did the drugs, she's sober now and she isn't afraid to talk about it."
She is also coming attack on Twitter from another Teen Mom, Kailyn Lowry, who has been slamming Jenelle for posting on the website Sulia.
"Teen Mom girls & 16 & Pregnant casts need to stop Sulia tweeting about each other," Kailyn wrote, causing a swift response from Jenelle, who countered "I don't understand why people r so concerned if it's a blog, an opinion, not an actual tabloid source…"
That wasn't enough of a response for Kaily, who continued her argument writing: "Because untrue and half truths are being written about us for payments. Rumors…" and even after Jenelle tried to calm things down Kaily continued her attack, writing:
Jenelle tried to keep the peace by responding "well I don't write anything out of the way becuz I don't want u guys hating me for it so I watch what I say," but that didn't help.
"Whatever, write your Sulia links & collect your dirty money," Kailyn wrote.
A source close to Jenelle said this is just normal drama for Jenelle.
"She doesn't know why Kailyn writes what she does, but Jenelle doesn't care about her at all. Jenelle thinks Kailyn is a b**ch," the source said.