Exclusive
'Teen Mom' Jenelle Evans & Boyfriend Get Matching Tattoos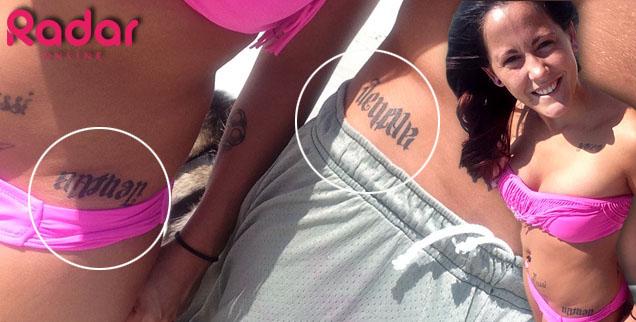 Article continues below advertisement
The tattoo is a version of an ambigram, reading "Jenelle" one way and "Nathan" upside down.
Jenelle has a series of tattoos, and even got one with her still-husband Courtland Rogers back in January. She had a skull with a rose and Courtland got a partial confederate flag for his.
However, Jenelle and Courtland aren't speaking to each other, despite the fact that they're still married to each other and a source close to her said that she is head over heels in love with Nathan.
"Jenelle really has fallen hard for Nathan and he feels the same way about her," the source said.
"She was totally excited the day she got the tattoo and she's ready for everyone to see how much she loves him."