Jenelle Evans And Courtland Rogers Get New Tattoos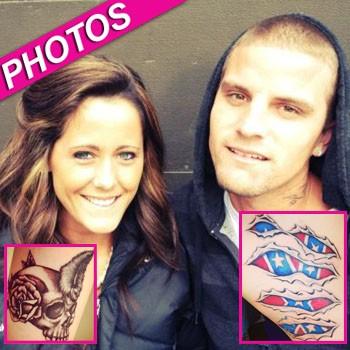 Article continues below advertisement
We're sure the tattoos will make all the difference but Jenelle and Courtland's marriage got off to a rocky start.
As RadarOnline.com reported, on December 30, the pair broke up -- for a whole 24 hours -- after Jenelle freaked out at her new spouse for spending what she thought was too much time on the phone with his ex-girlfriend and baby mama.
But all was well the next day, and now, thanks to the tattoos, we know they're together forever. Or at least the 72 days that other reality star's marriage lasted.