Newlyweds Jenelle Evans And Courtland Rogers Split And Make Up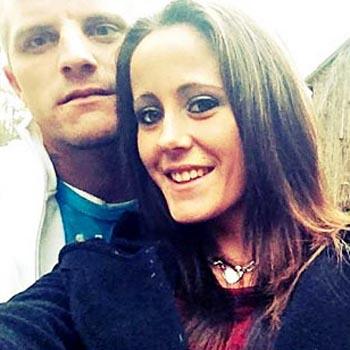 Jenelle Evans and Courtland Rogers are off to a rocky start in their new marriage.
On Sunday, just 26 days into their union of not-so-wedded bliss, Jenelle apparently freaked out when she thought Courtland had spent too much time on the phone with his ex, who is the mother of his daughter.
"First of all why is your daughter up at 11pm anyways when you were 'talking' to her on the phone?! Haha right," the Teen Mom star tweeted to Rogers.
Article continues below advertisement
Responded Courtland, "So I just got broke up with because of talkin to my lil girl on the phone last night finally getting to here her tell me she loves dada! Wow."
Evans then deactivated her Twitter account -- which is maybe a good thing for these two -- and she and Rogers appear to be starting 2013 again as a couple.
"For the record I never broke up with jenelle we took a day break with our families to enjoy time with them I love her with all my heart," Courtland tweeted Tuesday morning.