Exclusive
Teen Mom's Jenelle Evans Is 'Evil,' Sister Says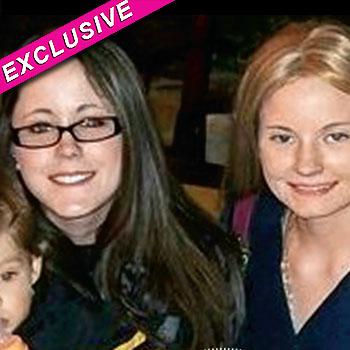 Teen Mom's Jenelle Evans is "evil," her older sister Ashleigh Evans Wilson tells this week's edition of Star magazine, saying the reality star was unhelpful - and downright antagonistic - in a recent attempt to spring her from a troubled relationship.
The unpredictable Jenelle has "always been jealous of me, but her latest stunt is her worst yet," Ashleigh tells Star exclusively.
"In early July, I was living with my husband, Nick Wilson, in California. I finally hit rock bottom because of the way he was treating me," Ashleigh said, adding their mother gave Jenelle $500 to pick up she and her son from California and take them back to the family home in North Carolina. The Teen Mom star, however, pocketed the cash and left them stranded - then mocked her big sister on Twitter, Ashleigh tells Star exclusively.
Article continues below advertisement
"She accused me of lying, saying I was faking it," Ashleigh said.
Ashleigh says she's also had to put up with abuse from Jenelle's on-again, off-again boyfriend - and convicted felon - Kieffer Delp.
"Kieffer texts me nonstop, calling me ugly and bald, saying I deserve to be beaten and raped," Ashleigh said. "They have such sick minds, and people need to know how terrible they are."
"Jenelle and Kieffer are horrible people. It's a nightmare having them in my life."
The accusations come at a tender time for the Teen Mom, who's currently fighting with her mother Barbara Evans for custody of her son, Jace.
"Jenelle has tried to straighten out and...she is fully committed to working hard to convince the court to let her have custody of her son back," an insider told RadarOnline.com exclusively of the ongoings in the case. "She wants to be a full-time mom."
Star magazine hits newsstands Thursday.