What Scandal? 'Duck Dynasty' Star Phil Robertson Splashes Out On Sparkling Ring For Wife's Xmas Gift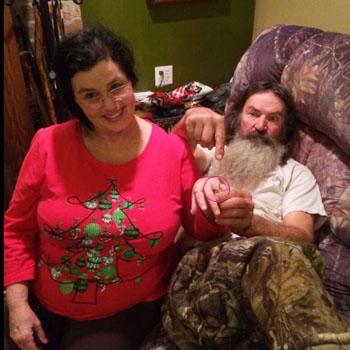 Article continues below advertisement
"After 50 years of marriage, Papaw Phil finally gave Mamaw Kay a wedding ring for Christmas," Sadie wrote.
The gift had certainly been a long time coming: The couple have weathered serious ups and downs throughout their marriage because of Phil's admitted infidelity and drinking and drug use in the 1960s.
They've claimed it's been smooth sailing ever since he found God, but Miss Kay still didn't have the ring of truth -- until now.