Exclusive
A&E Reeling From 'Duck Dynasty' Backlash, Privately Admitting Should Have 'Just Taken Show Off Air For Two Weeks'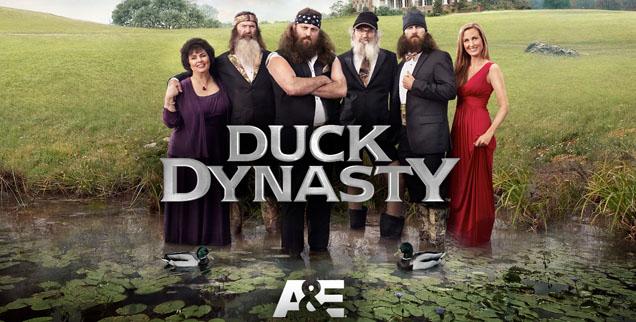 In the wake of the Duck Dynasty public relations nightmare after A&E decided to indefinitely suspend star Phil Robertson after he made homophobic and racist comments in a GQ interview, network executives are privately admitting the hit reality show should have been taken off the air for two weeks during the holiday break, RadarOnline.com is exclusively reporting.
A&E has faced an avalanche of criticism and outrage from fans of Duck Dynasty for the decision to take Robertson off the air and boycotts of the network and social media campaigns have "taken on a life of their own, and it's an absolute disaster for A&E," a source told Radar.
Article continues below advertisement
"Network bosses now recognize they should have just taken the show off the air for two weeks, since reruns were just airing anyway. The fallout wouldn't have been strong and everyone could have just moved on.
The Louisiana native caused a major stir in telling how he doesn't understand how homosexuality between men, saying, "It seems like, to me, a vagina — as a man — would be more desirable than a man's anus. That's just me. I'm just thinking: There's more there! She's got more to offer. I mean, come on, dudes! You know what I'm saying?"
A&E decided to put the show on hiatus, which has been a disaster for them.
"Now, it's a stand-off between the family and the network, who is going to blink first? There is no way Phil is going to apologize for his comments because he doesn't think what he said is hateful or prejudice, it's his religious beliefs," the source said.
Duck Dynasty: Family Stands Behind Phil, Gingrich Gripes & More
Meanwhile, the "network is hopeful that cooler heads will prevail and a solution that is suitable for both parties can be reached. A&E isn't going to walk away from Duck Dynasty, they can't afford to do it. It's just a matter of getting both sides to agree on how to move forward," the insider added.