Exclusive
Two Heads Are Better Than One! Rachel Zoe Wants One-Time Nemesis Brad Goreski 'Back In The Family'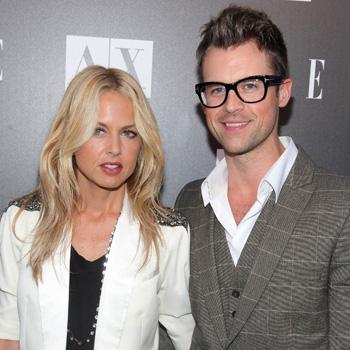 It could be the maternal instinct kicking in, or it could be the economy, but it looks like Rachel Zoe and her one-time nemesis Brad Goreski might be patching things up.
An insider exclusively tells RadarOnline.com that the two stylists — who have been involved in a bitter feud for the last couple years — are on a path to mending their once broken friendship and working relationship.
Zoe, currently pregnant with her second child, has had a "distinct thaw" in her conflict with the young protégé.
Article continues below advertisement
"Being a mom again has mellowed Rachel, and she wants Brad back in the family, even if he can be this hyper-competitive perfectionist who makes her second guess her own work," the insider revealed.
"Brad likes being his own boss, but he and Rachel have both had to deal with the loss of clients this past year to rising star stylists, so joining forces with Rachel, even temporarily, could give him a leg up in the season. But the first step is fixing the friendship."
Zoe, 42, and Goreski would be smart to join forces as quickly as possible before the hectic awards season starts, the source notes.
"It's a lot and could overwhelm both of their small businesses," the insider added.