It's Over! Bravo To Axe Rachel Zoe's Reality Show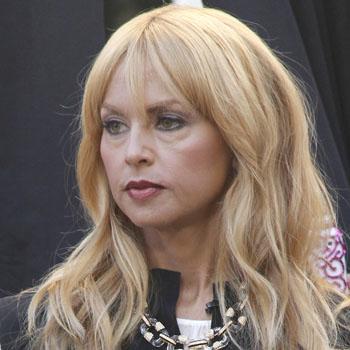 Rachel Zoe's Bravo reality show The Rachel Zoe Project is poised to be canceled because of its poorest ratings ever, a production source has revealed exclusively to RadarOnline.com.
"The decision has been made to cancel Rachel's show... all we are waiting for is the announcement," an insider said.
"The ratings are lackluster and Bravo has decided that Rachel's show has run it's course.
"Viewers just aren't tuning in to the show anymore. The audience has also complained that Rachel has surrounded herself with 'yes' people, unlike her previous employees, like Brad Goreski and Taylor Jacobson.
Article continues below advertisement
"Viewers loved the drama of Rachel's staff. There isn't any of that anymore."
How many times can Zoe, 41, say he trademark 'maj' and 'I die' "before it just becomes ridiculous," the source questioned.
And to add further insult Zoe, her former assistant, Brad Goreski, who she infamously had a major falling out with, is coming back for a third season!
"Brad wouldn't have gone to the Bravo upfronts in New York City last week if he wasn't coming back," the insider said.
Who was noticeably absent from the annual event to introduce advertisers to the network's talent? Zoe.
As RadarOnline.com previously reported, the stylist's once popular program is in free fall during its fifth season and has lost close to 40 percent of its audience across the key 18-49 demographic, an area coveted by networks and advertisers.
The April 3 episode only drew 518,000 viewers, which was the lowest audience since the show premiered in September 2008.
"Both shows are still on the air and no decision for either show has been made," a Bravo spokesperson told us.